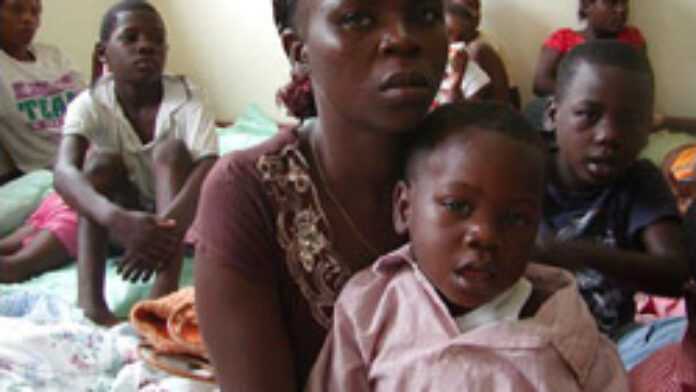 The number of people affected by a mystery illness that has already claimed the lives of 4 children on the outskirts of the Angolan capital, Luanda, has climbed to 284. Contaminated food is a suspect but authorities are still in the dark as to the exact cause.
"More than 80 percent [of cases] are children, and the four deaths that happened were kids," Vita Vemba, Luanda's provincial health director, told IRIN. The children who had succumbed to the illness were already weakened by high levels of malnutrition and in one case the child had pneumonia.
"When patients complained about a dry mouth, drowsiness and a foul smell in the air we started to think about the possibility of poisoning," Vemba said, and the authorities were currently following up the poison lead because most patients had reported eating maizemeal before falling ill. "We now think the [maizemeal] was stocked next to pesticides, or these people were exposed to some unknown chemical substance."
On average, 20 new cases per day have been reported since Monday. The first cases were observed in early October by a traditional healer in Cacuaco, about 20km north of Luanda, and the authorities were alerted by mid-October, when the Municipal Hospital started registering patients. Approximately 208,000 people live in the coastal municipality.
The symptoms include weakness, drowsiness, muscle spasms, a confused state of mind, dizziness, and difficulty in walking and speaking, but the culprit disease has yet to be identified.
Initial testing has ruled out the possibility of allergic reaction, and bacterial and viral infection, Vemba said.
A World Health Organisation (WHO) statement on Tuesday said it had deployed "an international team of experts in clinical toxicology, epidemiology and environmental health, as well as laboratory personnel, to assist the Ministry of Health in the ongoing investigation" and that "experts from the [US] Centres for Disease Control (CDC), based in Luanda, have also offered support for the investigation."
Samples of blood, urine and faeces had been taken for testing. Balbina Felix, the WHO's disease control officer in Luanda, said these had been sent to the CDC in Atlanta, US, and to testing facilities in France, the UK and Germany. It was still unclear as to when results could be expected.
Angola
Read latest news and features from Angola : business, politics, culture, life & style, entertainment and sports