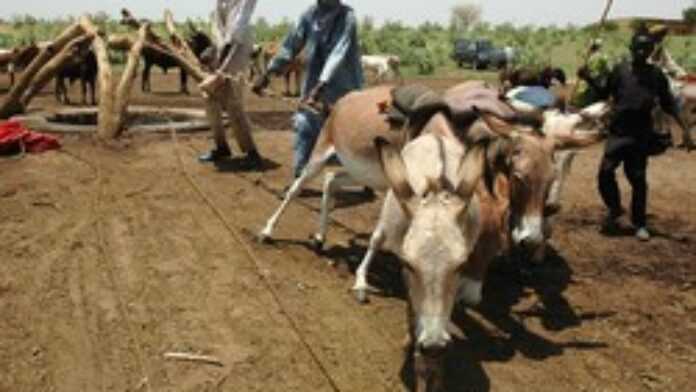 The Nigerien army and rebels in the country have yet to formally respond to charges by rights groups that both sides are committing abuses against civilians.
"To my knowledge, there have been no crimes," said Oumarou Boubacar, an army commander in Agadez in northern Niger where the crimes are alleged to have taken place.
"We are an evolved army. We respect humanitarian law," he told IRIN by phone on 20 December.
Human Rights Watch (HRW) and Amnesty International released statements on 19 December accusing the Nigerien army of extrajudicial killings, mostly in reaction to rebel raids. HRW said the rebels have used landmines and robbed civilians.
The rebel Nigerien Movement for Justice (MNJ) has attacked government outposts in the isolated north, purportedly to seek a greater portion of Niger's uranium revenues and more equitable treatment for the ethnic Touareg living in the area.
HRW called on both sides to cease what it calls "deliberate and indiscriminate attacks against civilians".
Since armed conflict began in February, rights groups have accused the rebels of laying landmines indiscriminately. The mines have reportedly killed at least 49 soldiers in recent months. HRW says that of 80 people killed and injured, nearly one-fifth were civilians.
Amnesty International says at least 13 civilians have been "unlawfully" killed by Niger's security forces in the last four weeks.
HRW spoke with civilians who said they witnessed soldiers assaulting civilians. "One day I was getting water in one of the wells in town when, just down the road, a military vehicle ran over a landmine," a young woman who fled the northern town of Iférouane told HRW.
"After this, the soldiers went crazy and started shooting everywhere in the air – here, there and all over the village. They went into people's houses looking for the ones who planted it and beat people they came across," she said.
When IRIN contacted Communication Minister Mohamed Ben Omar he said, "We have no information for you at the moment" and hung up the phone. Reuters has reported that Ben Omar said the government would respond to the rights groups' charges on 21 December.
However according to various news service reports the government has admitted to "accidentally" killing seven civilians in a firefight between MNJ and army forces on 9 December.
Rebel responsibility
Rebels interviewed by HRW admitted to placing landmines on major roads around Agadez, Iférouane and Arlit. "[The rebels] claimed they were aiming to target military vehicles [but] including those used to escort civilian convoys," the HRW report says.
The rebels are also suspected of having placed landmines that killed two civilians in the southern cities of Maradi and Tahoua on 10 December.
The MNJ denies responsibility, blaming the army instead. "There is no element of the MNJ that would target civilians," the group's spokesperson in Belgium, Moktar Roman, told IRIN following the incidents.
Humanitarian impact
While not widespread or systematic, the number of abuses by both sides appear to have increased in the last two months, Corinne Dufka, West Africa researcher for HRW, told IRIN.
The HRW and Amnesty reports corroborate recent observations by local and international aid workers that Touareg residents in Iférouane – an army town in rebel-controlled territory – have fled en masse.
Many are arriving in Arlit and Agadez and receiving little assistance, the local NGO SOS-Iférouane told IRIN.
Dufka said the army has allegedly killed people's livestock as collective punishment. "The Touaregs are so dependent upon their livestock for their survival," she told IRIN. "We're quite concerned that, in combination with increased commodity prices [due to the lack of trade caused by the conflict], that could really create a hunger issue."
The human rights groups also accuse soldiers of committing at least two rapes and 35 arbitrary detentions while rebels are accused of robbing people from southern ethnic groups.
Niger
Read latest news and features from Niger : business, politics, culture, life & style, entertainment and sports