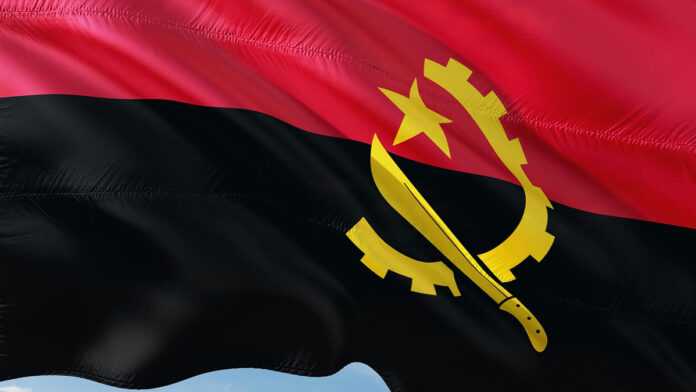 The Angolan government said it extradited the leader of the Movement for the Emancipation of the Niger Delta (MEND), Henry Himomotin Okah (popularly called Jomo Gbomo) and an associate, Eduardo Atata, Thursday to Nigeria, the privately-owned punch newspaper reported Saturday quoting the Angolan News Agency (ANGOP).
However, the Angolan claim has not been confirmed by Nigerian authorities. According to the report, the two Nigerians were extradited after Angolan police authorities received the international arrest warrants of localisation and deten t ion for them to be tried in Nigeria from the Nigerian branch of the Internationa l Police (Interpol).
The extradition ceremony was witnessed by senior officers of "Interpol/Luanda an d Interpol/Lagos" and Nigerian diplomats in Angola.
The two had been arrested by the Angolan police 3 September, 2007 at the Luanda Airport over an alleged plan to traffic arms and explosives from the Southern Af r ican country to Nigeria for terrorist activities.
Okah and Atata were allegedly in possession of a detailed list of war materials and military intelligence norms manuals they intended to buy in Angola, accordin g to Eduardo Augusto, Interpol/Luanda's senior officer.
Augusto stressed that the two had designed a strategy to ship the weapons out on a Korean vessel.
According to him, the two Nigerians entered Angola with the help of a local citi zen, Francisco da Cruz, who facilitated their migration procedures and helped th e m to source the materials.
Meanwhile, the Angolan police said Friday that both men would be tried for terro rist activities, including the formation and leadership of criminal associations that dealt with the importation, possession and trafficking of arms and explosiv e substances.
Since Nigeria and Angola do not have a formal extradition treaty, the two countr ies had to rely on the African Union (AU) convention on terrorism prevention and combat, which condemns such acts.
The Angolan authorities adopted the convention through the 25/99 resolution of 2 7 August, 2007, of its National Assembly. The paper said when it contacted the spokesman of the Nigeria Police, Mr. Agbore bi Akpoebi, he claimed ignorant of the development, adding also that attempts to reach the Minister of Information and Communication, Mr. John Odey, on the telep h one were not successful.
Nigeria
Read latest news and features from Nigeria : business, politics, culture, life & style, entertainment and sports