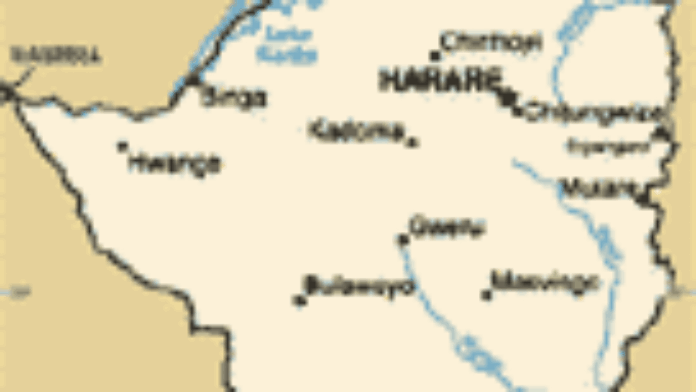 Analysts say an unfair playing field coupled with political violence and
intimidation of opponents guarantees President Robert Mugabe's government victory at the polls despite clear evidence it has failed to break a vicious inflation cycle that has left consumers impoverished and the economy in deep crisis.
from our correspondent in Harare
President Robert Mugabe set the tone for a violence riddled election campaign Sunday when he described the decision by his former ally, Dr Simba Makoni to challenge him for the presidency as a big provocation.
Analysts say Mr Mugabe is not likely to win a credible election on March 29 against a reinvigorated opposition.
He desperately needs to win a violence free election that will enable him to regain the international recognition he has been craving for in the past six years.
Since his controversial victory in the last presidential elections in 2002,
which were marred by state perpetrated violence, the United States and Europe have maintained sanctions targeted at Mr Mugabe's inner circle for alleged human rights abuses.
In a rally to mark his 84th birthday in the border town of Beitbridge on
Saturday the ageing leader, whose party is expected to officially launch its election campaign this week, dismissed his opponents as puppets of the West who threatened the country's sovereignty.
Mr Mugabe faces what is probably his greatest electoral challenge from
former ruling Zanu PF politburo member, Dr Simba Makoni and veteran
opposition Movement for Democratic Change (MDC) leader, Mr Morgan
Tsvangirai.
"This is a test on whether we are still the party that crushed small
parties that came our way," the President said. "Who is Simba? . In fact, what he did was the worst provocation we could get." Mr Mugabe said.
Mr Tsvangirai also used the official launch of his party's campaign to warn
the ruling party that if he wins the March 29 general election, those who
have been implicated in cases of political violence, which is becoming
endemic in the country, will be prosecuted.
Political violence has been a permanent feature in the menu of any
Zimbabwean election since independence and signs are already abound that next month's polls might even claim more casualties.
Zimbabwe
Read latest news and features from Zimbabwe : business, politics, culture, life & style, entertainment and sports