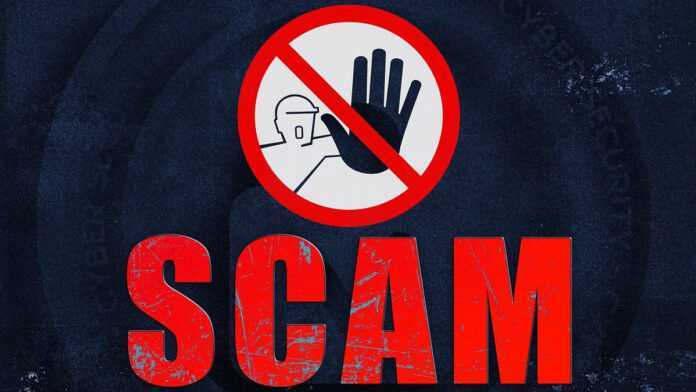 This is a sample scam letter
Dear Freind,
On Monday, 31 July, 2000, one Andreas Schranner, a German National, a property magnate, made a numbered time (Fixed) Deposit, Valued at 45M,(forty five Million, Pounds) for twelve calendars months in the Bank Branch which I have been auditing for the past 10 years. Upon Maturity, we sent a routine notification to his forwarding address but got no reply.After a month, we sent a reminder and finally we discovered from his company that Mr. Andreas Schranner was aboard the AF4590 plane, which crashed Monday, 31 July, 2000 into
the Hotelissimo (<http://news.bbc.co.uk/1/hi/world/europe/859479.stm>).
After further investigation, it was discovered that he died without making a WILL and all attempts to trace his next of kin proved Fruitless.On further investigation, it was discovered that Late Mr. Andreas Schranner did not declare any next of kin or relatives in all his official documents, including his Bank Deposit paper work here in the Bank. The total sum, 45M is still in the bank and the interest is being rolled over with the principal sum at the end of each year. No one will ever come forward to claim it. In accordance with the British banking laws and constitution, at the expiration of 8 (Eight) Years, the money will revert to the British Government treasury if nobody Applies as the next of Kin to claim the funds.
Consequently, I and the transfer officers of the Bank shall present you as a foreign partner to stand in as the next of kin to the late Mr. Andreas
Schranner. Upon acceptance of this proposal, I shall send to you the "Next of Kin Payment Application Form" as well as detailed information on how this deal would be carried out. And to obtain all other relevant papers in your name for the necessary Documentation for payment approval in the bank headquarters in your Favor. The money will be shared in the ratio: 60% for me and the officials in the bank, 40% for you.
I guarantee that this will be executed under legitimate arrangement that Will protect you from any breach of the law as I will employed an Attorney who will secure all the approvals and guarantee the successful execution of this transaction. Please be informed that your utmost confidentiality is required.
NOTE: All correspondence should be at : "pa[email protected]" because this transaction is private.
Thank you,
Tom Arnold
Scam Letters (419)
The following is a compilation of some scam letters, otherwise known as Advance Fee Frauds, Nigerian connection or 419 (named after a former section of the Nigerian penal code prohibiting activities of such nature). For more insight on the origins of these letters and how to recognise them so as not to fall prey to their devices a visit to the
419 coalition site
could prove useful.