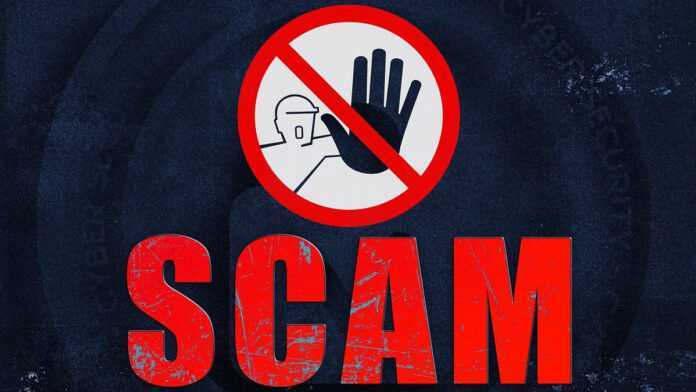 Warning: This is a scam letter
ATM CARD PAYMENT UPDATE
FEDERAL REPUBLIC OF NIGERIA
Special Duties/Logistics Department
FOREIGN CONTRACT PAYMENT BUREAU
ATM PAYMENT UPDATE
OFFICE OF THE CHIEF AUDITOR TO THE PRESIDENT,
INTERNATIONAL CREDIT SETTLEMENT AND
FOREIGN CONTRACT PAYMENT DEPARTMENT.
ATTENTION: BENEFICIARY
THIS IS TO OFFICIALLY INFORM YOU THAT WE HAVE VERIFIED YOUR CONTRACT /INHERITANCE FILE AND FOUND OUT THAT WHY YOU HAVE NOT RECEIVED YOUR PAYMENT IS BECAUSE YOU HAVE NOT FUFILLED THE OBLIGATIONS GIVEN TO YOU IN RESPECT OF YOUR CONTRACT/INHERITANCE PAYMENT.
SECONDLY WE HAVE BEEN INFORMED THAT YOU ARE STILL DEALING WITH THE NONE OFFICIALS IN THE BANK ALL YOUR ATTEMPT TO SECURE THE RELEASE OF THE FUND TO YOU. WE WISH TO ADVISE YOU THAT SUCH AN ILLEGAL ACT LIKE THIS HAVE TO STOP IF YOU WISHES TO RECEIVE YOUR PAYMENT SINCE WE HAVE DECIDED TO BRING A SOLUTION TO YOUR PROBLEM.
RIGHT NOW WE HAVE ARRANGED YOUR PAYMENT THROUGH OUR SWIFT CARD PAYMENT CENTER ASIA PACIFIC, THAT IS THE LATEST INSTRUCTION FROM NEW. PRESIDENT, AIHAJI UMAR MUSA YARADUA FEDERAL REPUBLIC OF NIGERIA.
THIS CARD CENTER WILL SEND YOU AN ATM CARD WHICH YOU WILL USE TO WITHDRAW YOUR MONEY IN ANY ATM MACHINE IN ANY PART OF THE WORLD, BUT THE MAXIMUM IS ONE THOUSAND, FIVE HUNDRED UNITED STATES DOLLARS(US$1,500) PER DAY. SO IF YOU LIKE TO RECEIVE YOUR FUND IN THIS WAY, PLEASE LET US KNOW BY CONTACTING THE ATM PAYMENT DEPARTMENT DIRECTOR.
ALSO SEND THE FOLLOWING INFORMATION AS LISTED BELOW IMMEDIATELY.
1. FULL NAME
2. FULL ADDRESS (P.O BOX NOT ACCEPTABLE)
3. DIRECT PRIVATE MOBILE NUMBER AND FAX #
4. YOUR AGE, SEX AND CURRENT OCCUPATION
5. ATTACH COPY OF YOUR PASSPRT OR WORKING ID FOR PROPER IDENTIFICATION
HOWEVER, KINDLY FIND BELOW THE CONTACT PERSON AND FORWARD ALL THE REQUIRED INFORMATION IN THIS PRIVATE EMAIL ADDRESS([email protected])
HON DR PATRICK AZIZA
ATM CARD PAYMENT DIRECTOR
TEL: +234 – 8087- 833843.
EMAIL: ([email protected])
THE ATM CARD PAYMENT CENTER HAS BEEN MANDATED TO ISSUE OUT SIXTY MILLION DOLLARS (US$60MD) AS PART PAYMENT FOR THIS FISCAL YEAR 2008. ALSO FOR YOUR INFORMATION, YOU HAVE TO STOP ANY FURTHER COMMUNICATION WITH ANY OTHER PERSON(S) OR OFFICE(s) TO AVOID ANY HITCHES IN RECEIVING YOUR PAYMENT.
NOTE THAT BECAUSE OF IMPOSTORS, WE HEREBY ISSUED YOU OUR CODE OF CONDUCT, WHICH IS (ATM-811) SO YOU HAVE TO INDICATE THIS CODE WHEN CONTACTING THE CARD CENTER BY USING IT AS YOUR SUBJECT.
Best Regards
HON Dr.Musalu Abu.
CHARMAN AUDITOR TO THE PRESIDENT
FEDERAL REPUBLIC OF NIGERIA
Scam Letters (419)
The following is a compilation of some scam letters, otherwise known as Advance Fee Frauds, Nigerian connection or 419 (named after a former section of the Nigerian penal code prohibiting activities of such nature). For more insight on the origins of these letters and how to recognise them so as not to fall prey to their devices a visit to the
419 coalition site
could prove useful.