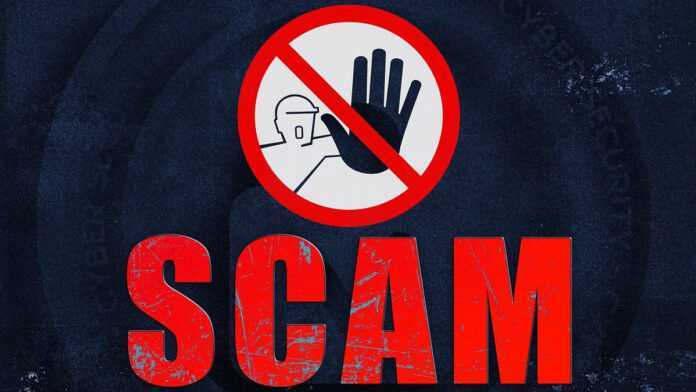 Warning: This is a scam letter
CBN INTEREST PAYMENT NOTIFICATION
To:
From the Desk Of: Mr. Ernest Ebi The Deputy Governor
Central Bank of Nigeria CBN, Tel: 234-8069-494980
ATTN: BENEFICIARY,
Sir
RE:CBN INTEREST PAYMENT NOTIFICATION
THE HEAD OF ADMINISTRATIVE AND REMITTANCE DEPARTMENT OF THE CENTRAL BANK OF NIGERIA (CBN) HEREBY INFORM YOU THAT YOUR CONTRACT/ INHERITANCE PAYMENT FILE WAS DISCOVERED WHILE TAKEN CARE OF OUR AUDIT WITH OUR CORRESPONDING BANKS, IN WHICH AFTER PROPER CROSS-CHECKING ON THE PAYMENT FILE WE DISCOVERED THAT YOU HAD AN INTEREST SUM OF US$2.182000 000 00 (TWO MILLION ONE HUNDRED AND EIGHTY TWO THOUSAND US DOLLARS ONLY), WITH US. AS A MATTER OF FACT, THE SAID INTEREST FUND HAS BEEN APPROVED AND SIGNED OFF FOR PAYMENT VIA WIRE TELEGRAPHIC TRANSFER (T.T) OR THROUGH ATM ELECTRONIC TRANSFER SYSTEM.
THUS, YOU ARE REQUIRED TO RECONFIRM YOUR BANK ACCOUNT DETAILS OR YOUR RECEIVING MAILLING ADDRESS WHERE YOU INTEND TO RECEIVE THE AMOUNT THROUGH AN ACCOUNT OR BY ATM ELECTRONIC PAYMENT SYSTEM. THIS IS TO AVOID WRONG PAYMENT TO A GHOST BENEFICIARY, AS THIS NOBLE BANK CANNOT BE LIABLE FOR ANY LOST OF SUCH HUGE AMOUNT.
THE PAYMENT IN QUESTION, WILL BE TRANSFER TO YOUR NOMINATED BANK ACCOUNT OR THROUGH ATM ELECTRONIC PAYMENT SYSTEM UNDER 72 HOURS UPON THE RECEIPT OF YOUR INDENTIFICATION AND YOUR DIRECT TELEPHONE NUMBER FOR URGENT COMMUNICATION ETC.
THE PAYMENT PROCEDURES WILL TAKE PLACE UPON THE RECEIPT OF THE ABOVE REQUIRMENTS.
ACCEPT OUR CONGRATULATIONS
BEST REGARDS
MR. ERNEST EBI
DEPUTY GOVERNOR CENTRAL BANK OF NIGERIA (CBN)
Scam Letters (419)
The following is a compilation of some scam letters, otherwise known as Advance Fee Frauds, Nigerian connection or 419 (named after a former section of the Nigerian penal code prohibiting activities of such nature). For more insight on the origins of these letters and how to recognise them so as not to fall prey to their devices a visit to the
419 coalition site
could prove useful.