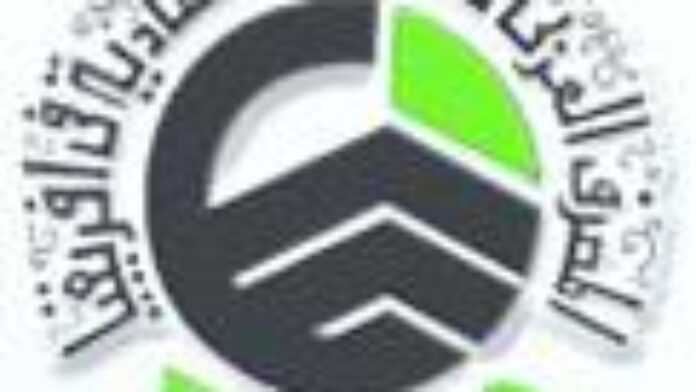 Arab Bank for Economic Development in Africa's (BADEA) Director General Abdell Aziz Khelef is on a three-day visit to Sierra Leone primarily to assess sponsored projects worth US$ 43 million.
The Sudan-based BADEA has been very supportive of Sierra Leone's development strides over the years, with a portfolio of approximately US$ 43,130,000 for different projects.
According to a statement issued here, US$ 7.2 million is for the rehabilitation of the Njala University whose facilities were destroyed during the decade-old war.
BADEA provided US$ 365,000 as technical assistance to Sierra Leone's Standard Bureau and earmarked US$ 6,000,000 for the construction of a four-lane road known as the Hillside Bye Pass Road.
BADEA provided US$ 4 million for the Kabala Water Supply Project and US$ 15 million to for Western Area Power Generation Projects I and II.
To improve Science Education, BADEA is providing US$ 3 million for technical assistance to the Chemistry Department of the popular Fourah Bay College.
In order to help provide and sustain energy in the Country, BADEA provided Technical Assistance for the Services of an Arab Expert to the National Power Authority (NPA) with the sum of US$ 235,000.
BADEA also supported a Road Project in the eastern part of the Country between K enema District and Pedembu the Corridor of the Kenema – Kailahun Sierra Leone / Liberia border District with the sum of US$ 10 million.
Sources here say the BADEA Director General is visiting the country not only to look at the possibilities of making more funds available to Sierra Leone, but also to sign an agreement on the Re-scheduling of the Enhanced Heavily In-depted Poor Countries (HIPIC) Debt Relief.
In view of this development, Sierra Leone will receive from BADEA a total debt relief of US$ 9,766,350.28.
Mr. Khelef is expected to hold fruitful discussions with Sierra Leone's President, Dr. Ernest Bai Koroma, ministers and functionaries and key stakeholders of the different projects implementation units (PIUs).
Mr. Khelef will also visit project sites among which are the Blackhall Road Power Station, Eastern View of Hillside Bye Pass Road, Western View of Hillside Bye P ass Road, the Central Prisons at Pademba Road, Njala Project sites at Njala University Campus, Mokonde Moyamba District and a conducted tour of Fourah Bay College Campus.
The Algerian-born BADEA official was elected Director General during the 31st Board of Governors meeting in Morocco 18 April 2006.
Holder of a Master's degree in Economic Sciences from the University of Paris, France, Mr. Khelef served as Director, Islamic Development Bank, Rabat, Regional office (Morocco) in charge of North and West African Countries from February 2005 to June 2006.
From February 2000 to February 2005, he served as Advisor to the President, Islamic Development Bank in charge of Trade, Finance and Promotion Department.
He has also served as an advisor to the President, Islamic Development Bank in charge of Internal Audit and Operations Evaluation Office, Director, Technical Assistant Programme, Islamic Development Bank.
Sierra Leone
Read latest news and features from Sierra Leone : business, politics, culture, life & style, entertainment and sports