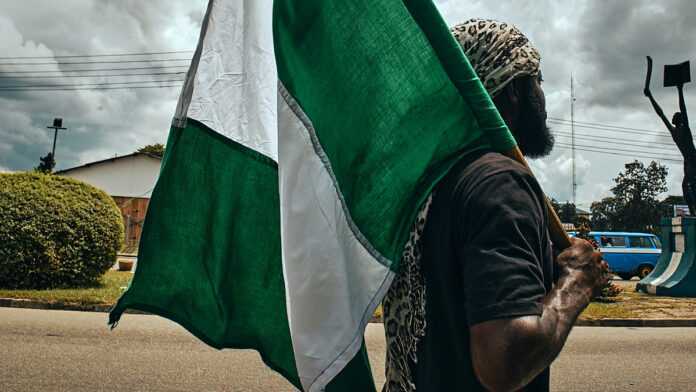 Trading experienced a downturn at the close of transactions at the Nigerian Stock Exchange (NSE) this past week, with a turnover of 3.94 billion shares worth 55.25 billion naira recorded in 87,004 deals, against 4.52 billion shares valued at 69.72 billion naira exchanged in 97,349 deals in the previous week.
Part of transactions during the week included a total of 1000 units of federal Government of Nigeria (FGN) 27th Floating rate Bond 2010, valued at 1.0 million naira.
There were no transactions in State Government Bonds and Industrial Loans/Preference Stocks.
The Insurance sub sector was the most active during the week (measured by turnover volume), with 2.1 billion shares valued at 9.63 billion naira in 19.720 deals.
Volume in the sub sector was largely driven by activity in the shares of Equity Assurance Plc, Universal Insurance Co. Plc and Gold link Insurance Plc.
Trading in the shares of the three companies accounted for 1.24 billion shares, representing 60.41% of the sub sector's turnover.
The Banking sub sector, boosted by the activity in the shares of Sterling Bank Plc, Oceanic Bank International Bank Plc and Intercontinental bank Plc, followed on the activity chart with a turnover of 1.05 billion shares valued at 29.3 billion naira in 36,930 deals.
Last week, the sub sector led the activity chart, followed by the Insurance sub sector.
The All-Share Index dropped by 3.64% to close at 61,418.96 points, while the market capitalisation of the 217 listed equities closed lower at 11.842 trillion naira.
Forty-Four stocks appreciated in price during the week, lower than the 87 in the preceding week.
Chevron Oil Nigeria Plc led on the gainers' table with 44.86 naira to close at 283.00 naira per share, while Oando Plc followed with 41.00 naira to close at 241.00 naira per share.
Other price gainers were Alumaco Plc, Premier Paints Plc, Skye Shelter Fund Plc, AG Leventis Nigeria Plc, C&I leasing Plc, G Cappa Plc, Nigerian Bottling Co. Plc and Nigerian Ropes Plc, among others.
One Hundred and One stocks depreciated in price, higher than the 61 in the preceding week.
Ecobank Transnational Incorporated led with a loss of 22.89 naira to close at 231.10 naira per share.
Other losers included Nestle Nigeria Plc, Julius Berger Nigeria Plc, Chemical & Allied Products Plc, Total Nigeria Plc, Cadbury Nigeria Plc, African Petroleum Plc, and United Bank for Africa Plc and Nigerian Breweries Plc, among others.
United Kingdom
Read latest news and features from United Kingdom : business, politics, culture, life & style, entertainment and sports