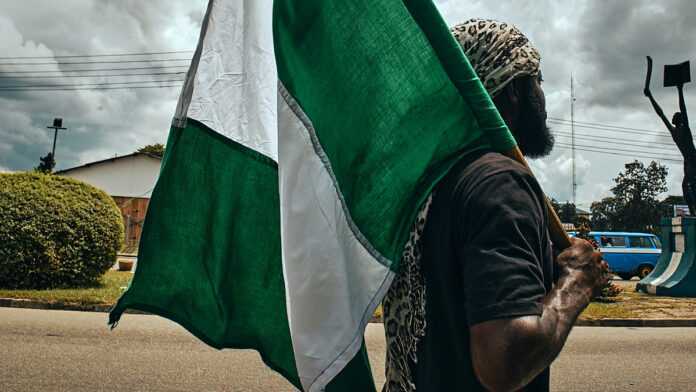 The Nigerian Senate has asked the Economic and Financial Crimes Commission (EFCC) to comply with all due processes of law in its search for the chairman of its committee on health and erstwhile First Daughter Senator Iyabo Obasanjo-Bello.
The Senate reacted to the call by the House of Representatives last week, calling for Obasanjo-Bello to report to the EFCC immediately so as to stop the embarrassment being experienced by the National Assembly over the matter.
Addressing the press after Tuesday's session, Senate spokesman and Chairman of its Committee on Information Senator Ayogu Eze, said the Senate believed in the principle of rule of law and would encourage the EFCC to abide by the same principle.
"I believe this is a Senate that believes in due process and the rule of law and what is happening is democracy in action. I believe individuals and members of the Senate have a responsibility to ensure things are done properly.
"If the EFCC wants to see Senator Iyabo, they should follow a proper channel and they will see her. I don't believe there is any concern about whether she wants to believe that she wants to think that she is above the law, there is nothing like that.
"Iyabo Obasanjo-Bello is a bonafide citizen of Nigeria and it will be wrong to say she is missing. She is such a prominent figure that even at the time they were saying she was missing, she was coming for sitting."
Responding to questions on the assignment given to the Senate Chief Whip, Senator Kanti-Bello, to find out Obasanjo-Bello's whereabouts and her safety conditions, he said "what is happening is that Kanti-Bello is in the process of performing that assignment."
Further reacting to the call by the House of Representatives that Senator Obasan jo-Bello should report to the EFCC, Eze said: "I think the lower chamber is entitled to its opinion," adding "it depends on the facts that are available to it and I don't want to join issues with it."
Nigeria
Read latest news and features from Nigeria : business, politics, culture, life & style, entertainment and sports