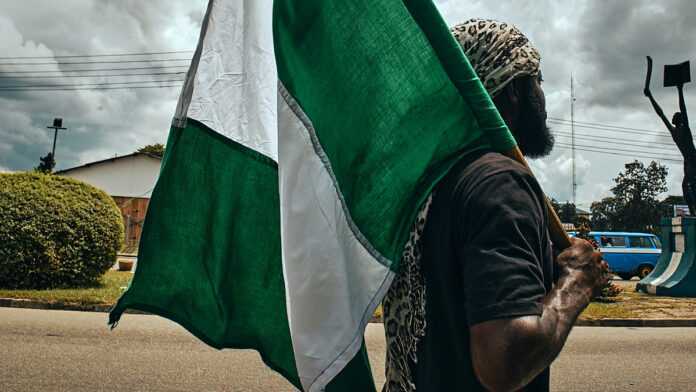 Investors at the Nigerian Stock Exchange (NSE) Wednesday placed a total of 8.46 billion naira on 476.09 million shares in 16,891 deals.
Market capitalisation for the second day running went down to 11.756 trillion naira from Tuesday figure of 11.810 trillion naira.
Similarly, the all-share index experienced the same fate as it dropped from Tuesday figure of 61,249.85 to 60,970.66 points at the close of transactions.
The banking sub-sector led on the activity chart measured in turn-over volume wi th 199.03 million shares valued at 5.68 billion naira recorded in 7,356 deals.
Transactions in the sub-sector was driven by the activity in the shares of Inter continental Bank Plc, Oceanic Bank International Plc and Access Bank Plc.
Insurance sub-sector followed on the activity chart with a turnover of 185.9 mil lion shares worth 746.5 million naira traded in 4,118 deals.
Universal Insurance Plc, Guinea Insurance Plc and N.E.M.Insurance Plc shares boo sted the activity in the sub-sector.
Conglomerates sub-sector recorded a turn-over of 18.4 million shares valued at 2 02.4 million naira in 601 deals to place third on the activity chart.
On the gainers' table, Ecobank Transnational Incorporated (ETI) led with N10.58 to close at N239.99, Total Nig Plc followed with N10.00 gain per share to close a t N245.00 and Flour Mill Nig Plc also gained N3.10 to close at N91.60.
Chevron Nig Plc led the losers' table with N10.00 to close at N280.00, CAPALBETO Plc also lost N5.65 to close at N107.35 and Conoil Plc closed at N130.00, losin g N4.00 in the process.
Nigeria
Read latest news and features from Nigeria : business, politics, culture, life & style, entertainment and sports