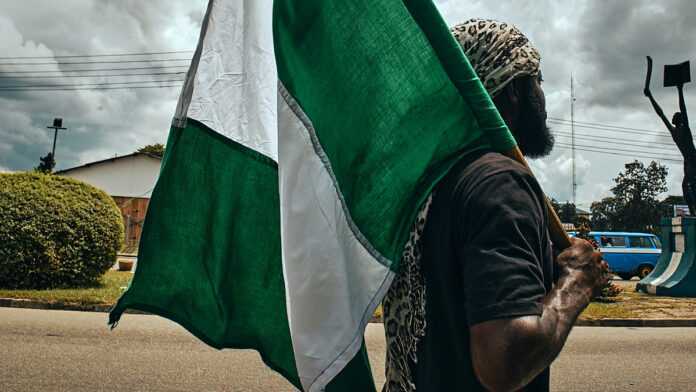 A Lagos lawyer, Mr. Festus Keyamo, Wednesday called on the Nigeria's anti-graft body, the Economic and Financial Crimes Commission (EFCC), to declare Senator Iyabo Obasanjo-Bello wanted with immediate effect, according to Thursday's publication of the Thisday newspaper.
Keyamo, according to the paper, also condemned the preferential treatment initially given to the embattled Senator by the EFCC which, he said, had now back fired and was consuming the commission.
"EFCC should stop deceiving the nation. They should get her arrested immediately and make her to face the law," Keyamo was quoted as saying.
Keyamo spoke against the backdrop of the inability of the EFCC to get the senator to stand trial on the N300 million scam in the Federal Ministry of Health.
The lawyer described the clearance earlier given to Obasanjo-Bello by the Senate as not only politically ridiculous but also a celebration of absurdity.
He contended that the Senate had no business with a case which was already before the court.
On the petition which Obasanjo-Bello had written to the Minister for Justice, Micheal Aodoaka, Keyamo said that the minister could not overrule the court process .
According to the lawyer, no court will allow a defendant to be at home while bringing an application to the court to quash a standing case in court.
Another lawyer, Chief Mike Ozekhome, also commenting on the case, stated that Obasanjo-Bello could only be free from the allegations if she appeared before the court to clear herself.
"There is no amount of clearance from any other arm of government or anybody that could give her reprieve except the court where she had been called to answer for the allegations against her.
Senate won't support Obasanjo if found guilty
Meanwhile the Nigerian Senate Wednesday said it would not support Senator Iyabo Obasanjo-Bello, the daughter of former President Olusegun Obasanjo , if she or any member of its Committee on Health was found culpable in the N300 million Federal Ministry of Health scam.
The privately-owned Punch newspaper reported Thursday that the Senate which also denied media reports that Obasanjo-Bello was hiding in the residence of its President, Senator David Mark, said the embattled senator would appear in court when required.
"If Senator Iyabo is found wanting, the senate will not stand by her. We cannot pronounce her guilty until she is duly pronounced guilty by the law court. Let us wait for this matter to run its course," the Chairman, Senate Committee on Information and Media, Senator Ayogu Eze, said.
The committee chairman said under the rule of law, people should not be pronounced guilty until a court had so declared.
He argued that the Economic and Financial Crimes Commission lacked the powers to pronounce Obasanjo-Bello guilty before trial.
Nigeria
Read latest news and features from Nigeria : business, politics, culture, life & style, entertainment and sports