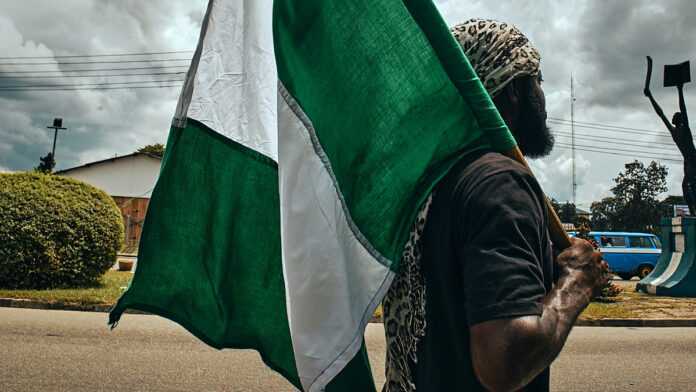 The US Ambassador to Nigeria, Robin Renne Sanders, has described poverty as "perhaps the greatest challenge facing Nigeria today," with more than half of the country's population living on less than US$ 1 a day, according to Thursday's edition of the Guardian newspaper. (US$ 1 = 117 naira).
The paper said Sanders made her submission in a keynote address at the Isaac Mog halu Foundation (IMoF) inaugural leadership lecture and symposium at the Nigerian Institute of International Affairs (NIIA).
The inaugural lecture and symposium was entitled, "Governance and Poverty in Nigeria: Challenge and Opportunity."
The US envoy noted that the 2003/2004 Nigeria Living Standards Survey conducted by the National Bureau of Statistics with the support of international technical assistance estimated a national poverty rate of 54.4 per cent, with 75.5 per cent of Nigerians seeing themselves as being poor.
"There are 30 million primary school children in Nigeria, yet as many as half of these do not attend primary school," she said.
According to her, Nigeria also has the third largest number of people in the world who suffer from the HIV/AIDS scourge.
She explained that the cancer of corruption, "especially systemic corruption, is among the most powerful forces undermining good governance and poverty alleviation in Nigeria, siphoning financial resources and creating barriers to investment, commercial activities, economic growth and most importantly, to development."
Sanders stressed that an investment in people was the thrust of the US policy in partnering Nigeria to alleviate poverty, adding that the approach of the US was focused on providing programmes that could be repeated throughout Nigeria by the Federal Government and through working with other international donors and civil society.
"We also applaud President Umaru Musa Yar'Adua's seven-point agenda, which prioritises wealth creation in the agricultural and solid minerals sector, and raises the importance of food security, land reform and education as poverty-fighting measures."
The envoy added that President George W. Bush had recently announced a $200 mill ion package to assist with the recent food security challenges on the African co n tinent.
Also at the lecture, chairman of the Ogoni-Shell Reconciliation Commission, Rev. Father Matthew Kukah, who was one of the panelists, said that the problem of poverty was tied to land ownership, noting that a review of the 1976 Land Use Decree which placed land ownership in the country in the custody of the government would assist in solving the problem of poverty.
In his speech, IMoF Chairman Kingsley Moghalu stressed that Nigeria was suffering from "the curse of plenty" and that there was a need to reverse the trend.
The IMoF, a non-profit charitable organisation, was established to support access to education in under-privileged rural communities in Nigeria, the development of human capital and promotion of social change.
United States
Read latest news and features from United States : business, politics, culture, life & style, entertainment and sports