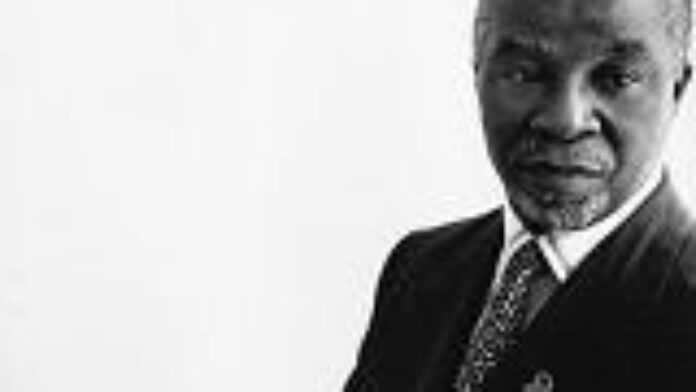 South African President Thabo Mbeki was due in Zimbabwe Friday for crisis talks with President Robert Mugabe over an election impasse and politically-motivated violence sweeping the country ahead of a run-off presidential poll.
The South African leader has been mandated by the regional Southern African Development Community (SADC) to mediate in the growing stand-off between the government and the opposition in Zimbabwe, over an inconclusive election held in March.
Zimbabwe, which has been engulfed in a political crisis for years, is headed for a presidential run-off after the March poll failed to produce a clear winner.
But the opposition and civil rights groups said the government had unleashed militia groups to beat and terrorise Mugabe's opponents, especially in rural areas, ahead of the crunch poll.
They claim scores of opposition supporters have been killed and driven off from their homes as part of an alleged plot to weaken government opponents before the run-off is held.
The government has denied the claims, and instead accused the opposition of killing and beating its supporters.
The main opposition party, the Movement for Democratic Change (MDC), has said the violence makes it impossible to hold a free and fair poll, and is pressing for United Nations observers to be involved to ensure the upcoming election was credible.
Its leader, Morgan Tsvangirai, is due to run against Mugabe in the run-off, but the MDC has hinted it might boycott the poll unless conditions are ideal for a free and fair election.
Apart from the violence, Mbeki was also due to discuss the timing of the run-off with Mugabe, officials said.
The government has not set an election date, even though the constitution stipulates this must be held 21 days after the first round.
In the first round, the government took more than a month to announce the result of the presidential vote, and the opposition suspected the authorities wanted to similarly drag on the run-off.
Mbeki's visit follows a series of others by African Union and SADC officials in recent weeks, putting pressure on the embattled Zimbabwean leader to end the election impasse in the country.
Last week, AU Commission chairman Jean Ping held talks with Mugabe over the issue, and his visit was followed up this week by a ministerial delegation from SADC. Panapress .
South africa
Read latest news and features from South africa : business, politics, culture, life & style, entertainment and sports