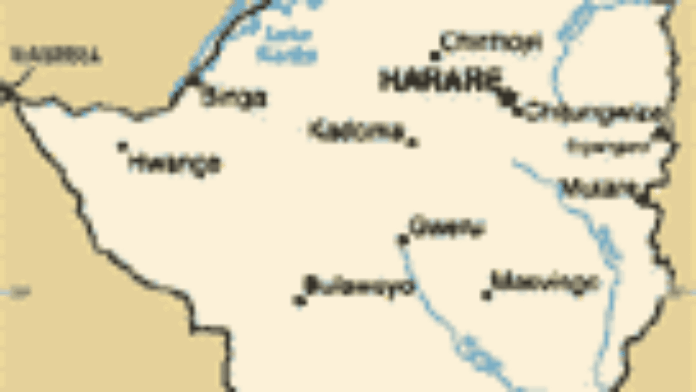 Zimbabwean government last night suspended import duty on some basic commodities, including cooking oil and flour, in response to a sharp spike in prices following the flotation of the local currency by the central bank last month.
from our correspondent in Harare
The suspension is with effect from May 12. In announcing the move, the minister of information Sikhanyiso Ndlovu blamed the high duty for low volumes of imports. "The high level of import duty, incidental to the current inter-bank rate used in the valuation for duty purposes depresses imported volumes of basic commodities," Ndlovu said
"In view of the above, government is therefore suspending duty on basic
commodities for a period of 90 days, with effect from 12 May." The rate of import duty levied varied with the products but stood at between 60 to 100 percent. Some of the goods include cooking oil, rice, flour and soap, whose prices have shot up by as much as four times since the country's disputed March 29 election.
Zimbabweans had hoped the elections could help end their country's economic meltdown, which has triggered inflation well over 165,000 percent, 80 percent unemployment, severe food and fuel shortages, and a flood of refugees to neighboring states. Instead, prices have skyrocketed in the stalemate since the poll and reports of politically motivated attacks are spreading.
For more than six years Zimbabweans have been relying on imported food stuff mostly from Botswana and South Africa. Local industries are struggling to get foreign currency needed to import raw materials for production.
But the move is likely to have meaningful impact on the economy. Before Zimbabwe's disputed elections in March, a Zim$2bn could assure a night's comfort in a plush five-star hotel. But today it is barely enough buy two litres of cooking oil- a scarce commodity.
Hopes for change were giving way to resignation as citizens wondered whether the run-off – for which a date had still not been set – could actually end the turmoil. "We continue to wait: for elections, for results, for cash at the banks, to buy groceries … for everything we wait. But, for how long?" asked Chris Chishora, an unemployed mechanic, as he queued to withdraw money at a bank in central Harare.
Bread, which was no longer available in most shops, cost Zim$15m before the election and was now at Zim$200m. Fuel costs doubled. Bank note shortages meant queues for cash spill out onto the street.
Analysts said they doubted a popular uprising in response to the turmoil but said more and more Zimbabweans were clamoring to get out of the country – exacerbating a drain of skilled and manual labour that had already taken a hefty toll.
Mugabe's government accused businesses of profiteering as part of a Western plot to unseat him. Central Bank Governor Gideon Gono says he feared there may be no economy to speak of if the run-off results are disputed.
The MDC which said it favoured a free market economy, would do away with government controls and promised to reverse moves by Mugabe to give majority shares in foreign-owned business to locals. Mugabe blamed the West and its "puppets" in the opposition for the economic rot.
Zimbabwe
Read latest news and features from Zimbabwe : business, politics, culture, life & style, entertainment and sports