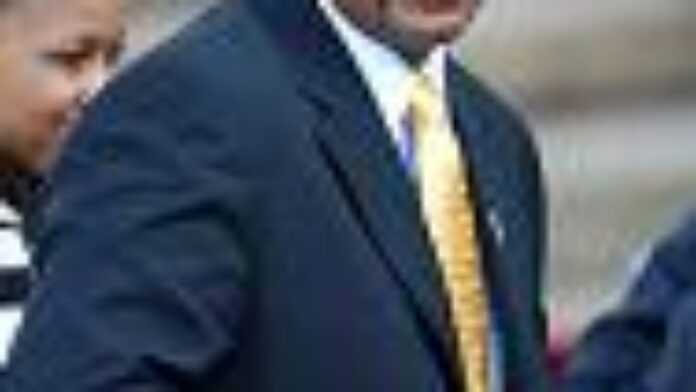 Swaziland, a mountainous kingdom of less tham 1,5 million people is today dissolving its Parliament and already current legislators are predicting hard times.
The issue is on what they term "paltry terminal benefits".
Reports indicate that speculation is rife after His Majesty King Mswati III summoned the nation to Ludzidzini Cattle Byre to pronounce the dissolution of the august House.
Both Members of Parliament and Senators on Tuesday convened an urgent joint meeting to deliberate on what they termed as paltry terminal benefits.
The media today reports that the impromptu gathering was attended by Chairman of the Parliamentary Pension Fund Masalekhaya Simelane.
Simelane was invited by the presiding officers to explain a few things to the honourables regarding their terminal benefits and this put paid to their future in the House.
Since it was a caucus meeting, a majority of the interviewed MPs preferred anonymity citing confidentiality as the main reason.
The team from the pension fund succinctly explained to the parliamentarians that, as per Circular No.1 of 2002, they were entitled to benefits amounting to E150 000. "We're given an option to take the lump sum and expose ourselves to a meagre monthly pension or leave it in order to get a handsome pension," said MP is quoted as saying.
However, the legislators were told that under no circumstances they would access the parliamentary pension fund until they reach the statutory retirement age fixed at 55. "Really, this is sad news for us as a majority of us are far from reaching the retirement age," said one legislator from the Manzini region.
"This effectively means that we have one option which is to take home the lump sum of E150 000."
It was explained to the MPs that they would continue to be remunerated until the next Parliament was in place.
Parliament consists of MPs elected from 55 constituencies, with an additional 10 MPs appointed by King Mswati personally to safeguard royal interests. The Prime Minister and 17
cabinet ministers are also appointed by the King.
Swaziland's parliament does not create laws, but debates and approves laws tabled by cabinet, while King Mswati sets down government policy at the opening of parliament every February. Little is decided by democratic institutions in the impoverished kingdom.
Swaziland
Read latest news and features from Swaziland : business, politics, culture, life & style, entertainment and sports