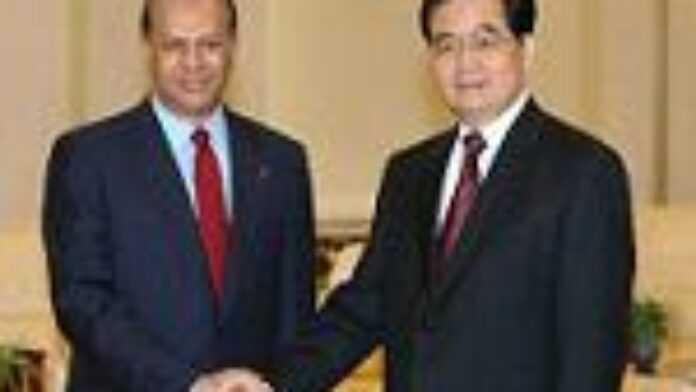 Mauritius Finance Minister, Rama Sithanen, has said the plan by the Chinese group "Tianli" to invest US$750 million on the Island will transform it into a 'real Africa-oriented business platform' and help Mauritius to become a major economic link between Asia and Africa.
Answering a parliamentary question from the opposition leader Paul Bérenger here Tuesday, on the plan to create a Chinese economic zone in Mauritius, Mr. Sithanen declared that the "Tianli" project, would be the biggest investment ever made by one single group on the island, and would create over 5,000 jobs.
He recalled that within the framework of its economic development policy in Africa, China had decided to open three or four cooperation zones on the continent, with a total amount of US$10 billion distributed into three distinctive windows.
"At least, 25 African countries are in competition to host one of these economic cooperation zones. Mauritius did not even appear on the original list," he said, explaining that the island was included on the list as a potential site after Prime Minister Navin Ramgoolam talked to the Chinese political authorities.
"Mauritius had to face a severe competition coming from three African countries, which were prepared to put at the disposal of Chinese investors (free) land, free port facilities, exemptions from taxes or the unlimited use of passports from these countries," Mr Sithanen declared.
In addition to the investment, the Chinese group will also contribute US$3.7 million to infrastructural development on the Island, the Minister said, disclosing that one Mauritian passport would be granted to the Chinese for each investment worth US$500,000.
The Minister said that the Chinese project would be implemented at Riche-Terre, two kilometres from the capital, Port-Louis, with an economic cooperation zone that will also comprise complexes to host the headquarters of Chinese firms, three hotels of international standard and other socio-economic facilities, including a 300-bed modern hospital. Panapress .
China
Read latest news and features from China : business, politics, culture, life & style, entertainment and sports