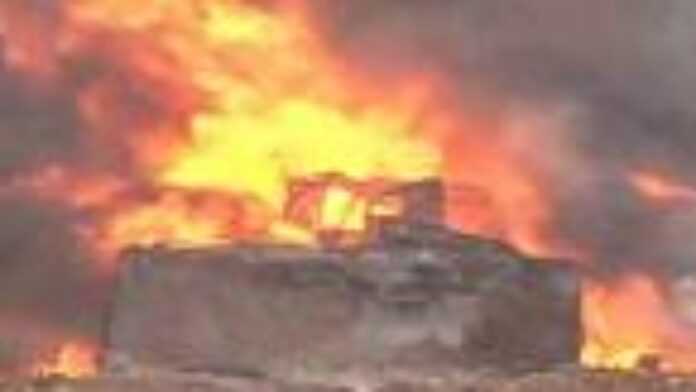 Nigeria loses US$84 million daily to the activities of the militants operating in the Niger Delta oil region, according to Minister of State for Finance, Mr. Remi Babalola.
Mr. Babalola told journalists on the sidelines of a meeting of the National Council of States – the highest presidential advisory body – in the capital city of Abuja Thursday that the vandalisation of oil pipelines and attacks on other facilities, including export terminals, have forced down the country's production capacity from 2.4 million barrels to 1.8 million barrels.
He said the country's revenue had consequently been reduced from US$336 million daily to US$252million, using the government's benchmark price of US$140 per barrel.
The computation apparently did not take into consideration the attack, early Thursday, of Shell's offshore Bonga oil field by the Movement for the Emancipation of the Niger Delta (MEND), which has forced the company to shut down the 200,000bpd facility.
MEND, which launched a violent campaign in 2006 to press for a better deal for the impoverished oil region, has vowed to cripple the country's ability to export crude oil. Panapress .
Nigeria
Read latest news and features from Nigeria : business, politics, culture, life & style, entertainment and sports