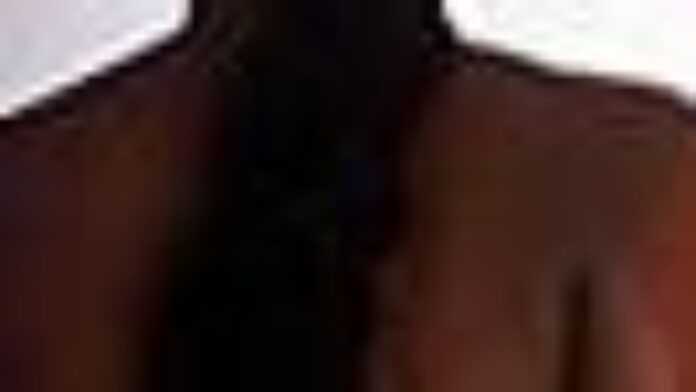 Dereck Gurupira, 50, was bathing in the river near his home in Zimbabwe's Manicaland Province late one afternoon when he saw a woman on the opposite bank begin to undress, apparently oblivious of his presence.
Usually the women in Manicaland's Odzi district, about 55km northwest of the border town of Mutare, wash downstream in a more secluded part of the river, but after undressing completely the woman greeted him by name and then suggested to Gurupira that he should join her.
He went and sat near her as she bathed in the river and was taken by surprise when a man wielding an axe emerged from the bush and accused Gurupira of having a sexual relationship with his wife. The matter was taken to the traditional court, where Gurupira was fined two cows and a goat for the "illicit relationship", to which the woman even confessed.
"I was a fool to fall into the trap. The shameless husband used his wife as bait to extort the livestock from me, and even though I hardly knew the woman, many people now think I had a love affair with her," Gurupira said.
Having to forfeit the cattle means that he will not have enough draught power to prepare his land for the agricultural season beginning in September, although he may find solace in the fact that he is not the only person to have fallen for the scam.
Imbayago Chikuni, a messenger for one of the local headmen, said that the number of cases brought before the traditional courts by husbands alleging infidelity by their wives was increasing.
More cases
"In the past, I used to bring at most one case of infidelity a year to my headman's court, but I am now dealing with several such trials a month. It is difficult to tell between a genuine case and a staged one because, in all cases, the women are found in compromising positions by their husbands or the husbands' relatives," Chikuni said.
Those being targeted are villagers considered to have means, and while the river was one location often used for the ruse, women were also frequenting shebeens [informal taverns] to lure unsuspecting men into their schemes, he said.
Hunger was forcing people "to use bizarre ways to get any form of foodstuffs or money" from "offending" men. "In this part of the province we hardly harvested anything, since the rains were erratic, there was no fertiliser and humanitarian aid is not forthcoming. Those who can manage a full meal of sadza [thick maize-meal porridge] and boiled vegetables a day are considered lucky," Chikuni said.
In June, the Food and Agriculture Organisation (FAO) and the World Food Programme (WFP) said about 2 million Zimbabweans would be facing hunger before September, increasing to 3.8 million by the end of the year, and to 5.1 million by March 2009.
Zimbabwe's precarious food security was exacerbated by a government order banning humanitarian organisations from operating, including those supplementing food stocks in rural areas, on allegations of engaging in political activity.
Most of the villagers in the district depend on gathering wild fruits and roots for food, while others illegally pan for gold and diamonds in the hope of supplementing their income.
Zimbabwe's hard times, in which annual inflation is officially estimated at 2.2 million percent, is also seeing daughters being married for dowries at very young ages.
In a bid to avert hunger, the parents of Yevai Dongo, 15, in the Muzarabani district of Mashonaland Province, consented to their daughter becoming the third wife of a 50-year-old local shop owner. Yevai's 17-year-old sister ran away to Mozambique to avoid a similar fate.
In search of dowries
The Dongo family now boasts six head of cattle, whereas they had none before, and are given a constant supply of maize-meal by their new son-in-law, who also gave them a cash "windfall" of one trillion dollars (about US$8) when he married their daughter two months ago.
"True, my family is poor and there are times when we went without food," Yevai said. "But I was still going to school, and for my parents to sell me off like a commodity is unfair to me because they used an old fashioned practice to solve the problem that we were facing, while I will be confined to a home that I don't enjoy."
She is concerned that joining a polygamous family might expose her to HIV/AIDS, and "most of the time when I am alone in bed, I seriously consider following my sister, who refused to be imprisoned."
Yevai says that girls of her age in the community are being forced by their parents to enter into love relationships with older men, and then faking pregnancy so the men would be compelled to marry them.
"Even when the men insist that they used a condom, no-one listens to them and, again, that is not fair, because young girls unwillingly lose their virginity and expose themselves to sexually transmitted diseases," Yevai said.
Erich Bloch, a Bulawayo-based economic consultant, said unusual methods were being employed to beat hunger because of the "sheer desperation and the widening poverty cycle set off by the current economic meltdown."
"When people are starving, when children cry all night long because of hunger and parents have nothing to give them, you see an acute decrease in moral standards," Bloch told IRIN.
Zimbabwe
Read latest news and features from Zimbabwe : business, politics, culture, life & style, entertainment and sports