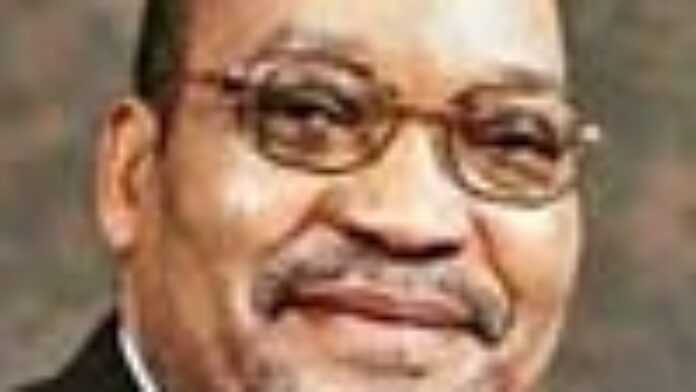 This week's Constitutional Court ruling, removing the biggest legal obstacle to the corruption trial of African National Congress (ANC) president Jacob Zuma rocked South Africa media.
The court ruling came on the eve of next week's Pietermaritzburg High Court hearing into whether Zuma's application to have his prosecution declared unlawful be upheld or not.
By a ten-to-one majority, the court upheld the legality of warrants for search and seizure raids on Zuma's homes and the offices of his attorney, Michael Hulley, by the Scorpions crime-fighting unit in August and September 2005.
Zuma is facing multiple charges of corruption, fraud and money laundering, which could derail his bid to become President of South Africa next year and the state sees the documents as crucial to securing a successful prosecution.
The accusations include claims that he profited, to the tune of hundreds of thousands of pounds, from his relationship with Schabir Shaik, his financial adviser, who is serving a 15-year prison sentence for soliciting bribes for him.
Britain's Telegraph newspaper said the case "is effectively the only thing standing between Zuma and the presidency and his defence team has exploited every legal avenue to weaken it."
The witness said the ruling in favour of the state was expected to givethe prosecution the fire-power it needed for the criminal prosecution of Zuma and his co-accused.
According to the Mail & Guardian report, Chief Justice Pius Langa's judgment against Zuma was in line with the state's contention that the protracted effort to get the search warrants overturned were intended to delay Zuma's trial.
The trial and all its preliminary investigations has the most far-reaching polit ical consequences of any criminal trial since 1994, said a report in The Star.
It noted that in the present political climate, with political disputes increasingly coming before the courts and the consequent free-for-all criticism of individual judges, the court will invariably become the subject of 'intense scrutiny'.
Business Day said it would be seriously improper for anyone to express any view on whether Zuma is corrupt or not as this is for the courts to determine. "Further, it would be improper for commentators to press for any particular outc ome of the application by Zuma in the High Court in Pietermaritzburg on Monday to review the decision by the NPA to prosecute and to set it aside.
"On the other hand, one might speculate on the possible legal arguments that will be raised in the coming proceedings," the paper stated. Panapress .
South africa
Read latest news and features from South africa : business, politics, culture, life & style, entertainment and sports