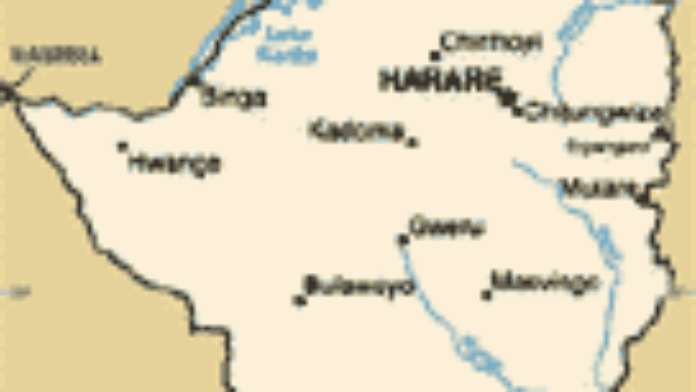 Police in South Africa are investigating a president of an obscure political party in Zimbabwe, Justine Chiota, after a luxury car linked to the Presidency there was registered under his name.
Chiota is a founding member of the Zimbabwe People's Party (ZPP) – one of the minority parties excluded from Thabo Mbeki's mediation efforts.
The car has been locked in a garage in Sandton for months, reports say.
The black Mercedes-Benz S600 was found by Craig Bezuidenhout, caretaker of Balgowan Estate. "The former tenant moved out in June and locked the garage with a padlock," said Bezuidenhout.
Reports say the elite estate is in Willowbrook Place Street, near Sandton City shopping centre and a few kilometres from Sandton police station.
The vehicle has bullet-proof windows, blue lights that are usually on official vehicles and two licence disks each with a different registration number – one GP GP and the other TZF 610 GP.
It is said that the TZF registration number was fake and that the
registered residential address of GP GP links ownership to the Presidency.
Questions from the various media houses reporting the case have included a case of suspected stolen property while others have suggested that the Zimbabwean government might have arranged with a shady political party, with only one registered official in the person of Justine Chiota, to influence the outcome of the March 29th Poll.
Justine Chiota alongside a former ZANU PF chair, Daniel Shumba, president of United People's Party of Zimbabwe, filed a chamber application arguing that they were unlawfully denied registration as candidates following the presidential elections.
The party, created in 1994 by its Founder President, Justine Chiota, in 2000 contested for the first time in an election. Eight years later, he made a comeback with a surprisingly well financed campaigns on national television as well as radio and the print media.
Zimbabwe
Read latest news and features from Zimbabwe : business, politics, culture, life & style, entertainment and sports