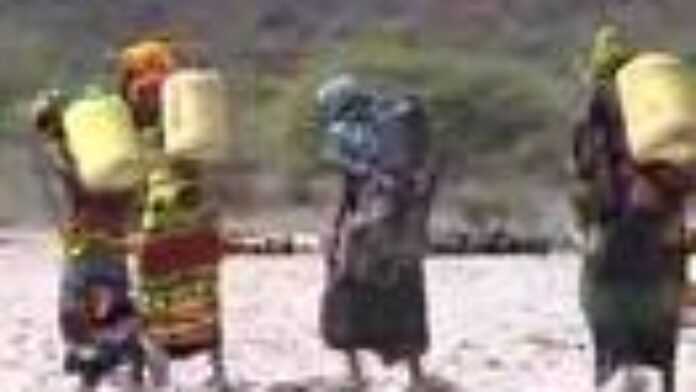 The number of people requiring emergency food aid is expected to increase as food security has not improved, according to the latest assessment of drought-affected areas, a senior government official said.
"In general, the findings of the assessment indicated that the overall food security situation in the drought-affected areas has not improved," Abera Deresa, the minister of agriculture, told reporters in Addis Ababa on 7 August. The assessment was of the regular belg (short rains) season.
Abera said the food security situation had been exacerbated by the country's dependence on rain-fed agriculture. "Failed rains in the south in October and November during the belg season led to crop failure," he said.
Parts of Southern Nations, Nationalities, and People's Region (SNNPR) are extremely food insecure after minimal rains meant a failed sweet potato harvest in February and a near failure of the current belg harvest, according to a food security outlook for July to December by the Famine Early Warning Systems Network (FEWS Net).
In southern and southeastern Ethiopia, including the southern zones of Somali Region, pastoral and agro-pastoral populations remain highly to extremely food-insecure due to successive seasons of below-average rains, flooding in riverine areas, livestock disease, an army worm infestation, conflict, inadequate humanitarian assistance, and extremely high prices of food, stated the FEWS Net report.
Successive poor rains in November and December and later in March and April had led to at least 4.6 million people requiring emergency relief, according to Abera.
The government had launched an appeal for 509,916MT of food and an additional US$38.6 million for non-food needs such as health, nutrition, water, sanitation and agriculture.
Abera said there was still a deficit of 278,000MT of food and $3 million to address the food and non-food requirements.
"We are trying to address the problem with the available resources but we still need donor support," he said.
Widespread crop failure had led to critical food insecurity, prompting increased migration, according to the July findings of the Disaster Prevention and Preparedness Agency (DPPA)-led multi-agency mission.
Although food security is expected to improve in the eastern parts of Tigray, Amhara, and Oromiya region, as well as most of SNNPR from October to December, the average seasonal rains will be insufficient to improve food security for pastoralists in the south and southeast, said FEWS Net.
How many more people required emergency food support would be established after consultation with the regional governments, according to the DPPA Director-General, Simon Mechale.
"We do not have complete information from some of the regional governments yet," Mechale said.
IRIN
Ethiopia
Read latest news and features from Ethiopia : business, politics, culture, life & style, entertainment and sports