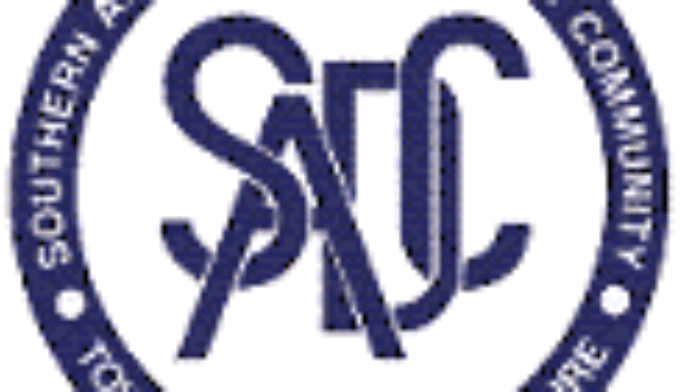 The Southern African Development Community (SADC) Council of Non-Governmental Organisations (NGOs) have urged SADC leaders, meeting in Johannesburg, South Africa, for a two-day summit to declare the 27 June Zimbabwe Presidential run-off election and its outcome "illegitimate and unacceptable".
The NGOs which also comprises the Southern African Trade Union Coordinating Council and Fellowship of Christian Councils in Southern Africa said they supported the stand taken by member states like Botswana.
Botswana leader has stayed away from the meeting in protest against the attendance of Robert Mugabe.
The NGOs said there was no legitimate Executive Authority in Zimbabwe and therefore was opposed to the participation of Zimbabwe in the SADC summit.
Acknowledging the SADC mediation efforts led by South African President Thabo Mbeki and the Memorandum of Understanding (MOU) that has been signed, the NGOs said the process lacked sensitivity to gender equity and balance, transparency and account ability processes and that it was undermined by a continued militarization of the country.
"There have been inordinate delays in the negotiation process against the time frame provided for in the MOU and the recent stalemate has further aggravated the situation," the NGOs said in a statement issued Saturday.
"We believe that human rights, democracy, the rule of law and good governance, being the principles upon which SADC is founded, should be strongly protected and that SADC Member States have an obligation to their citizens and the region to guarantee and protect these fundamental rights.
Both Zimbabwe and Swaziland have failed to fulfill the fundamental principles of SADC," the NGOs said.
On Swaziland, the NGOs demanded that the government of Swaziland and King Mswati should call off the elections planned for September because they would be undemocratic due to the flawed processes and hostile political environment in Swaziland.
The continued denial of political space, particularly the ban on multiparty politics and the right to participate in public institutions of decision-making, remains a denial of a core tenet of democracy and therefore is against the principles and guidelines governing democratic elections, the statement said.
"In view of the issues raised, we the representatives of workers, churches and NGOs in the region hereby call for the restructuring and democratisation of SADC in order to respond appropriately and adequately to the challenges in the region," they said.
The NGOs have also opposed the assumption of the position of Chairman of the Organ on Politics, Defence and Security Cooperation by Swaziland and Angola's continued membership of the Organ's Troika, for their failure to adhere to the SADC principles and guidelines on democratic elections. Panapress.
Swaziland
Read latest news and features from Swaziland : business, politics, culture, life & style, entertainment and sports