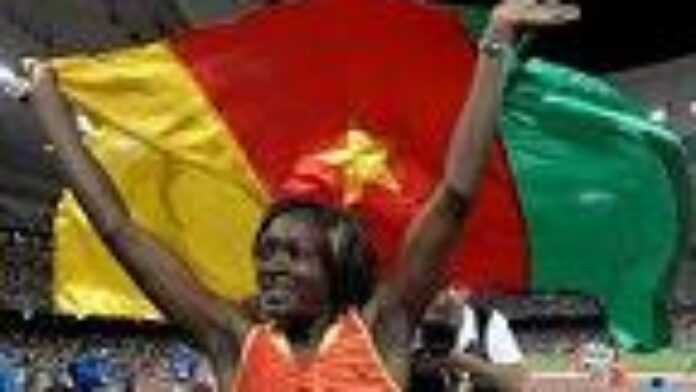 The streets of Douala were flooded with Cameroonians, Sunday night, celebrating the women's triple jump gold medal at the Beijing Olympic Games by Francoise Mbango Etone.
Welcoming the news, drivers wildly honked their horns while groups of people run in a mad helter skelter fashion, singing, waving the Cameroon national flag and chanting the name of the gold medalist.
« We are very proud of our sister [Françoise Mbango Etonè] who has saved us from shame. It is a real honour for Cameroon", said Albert Moundi a young enthusiast.
This joy expressed by the Cameroonian people is comprehensible after the "shady" Brazillian elimination of the Cameroon national soccer team, Saturday, at the quarter final stage by two goals to nil.
It is worth noting that, earlier on, Francoise Mbango Etone had been suspended by the Cameroonian Athletics Federation for indiscipline after she refused to take part in the African games in Algiers, Algeria.
Francoise's winning jump at 15.39 metres broke the world record as well as her personal best, which stood at 15.30 metres achieved at the 2004 Olympic Games in Athens, Greece.
Beijing Olympics 2008
The 2008 Olympics in Beijing, China takes place between August 8 and 24. This dossier focuses on the hopes, aspirations, and achievements of athletes from the African continent.