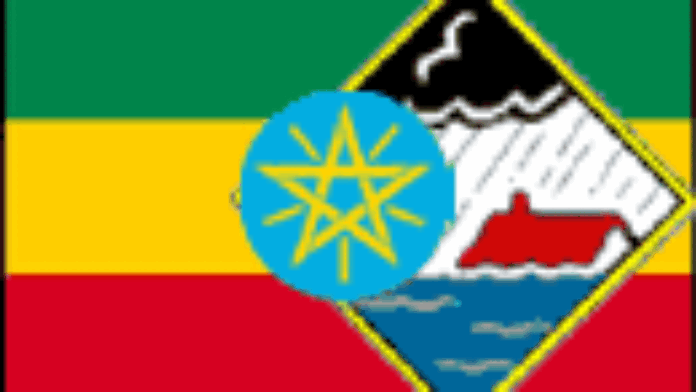 Ethiopia has emerged as one of the biggest victims of global inflation after food prices in the country nearly doubled in the 12 months to July, intensifying a hunger crisis that has already affected millions of people.
By Barney Jopson in Addis Ababa
The crisis has been magnified by local factors – drought, hoarding, and a splurge of public infrastructure investment that has left the finances of the country's cash-strapped government under strain.
The food component of Ethiopia's consumer price index leapt 91.7 per cent in July from the same month last year, according to data released last week by the country's statistical agency.
High fuel and food prices are threatening to undo the benefits of economic progress made in recent years in many African countries, pushing more families deeper into poverty and leaving them unable to secure enough food.
Poverty
In Ethiopia – ranked one of the 10 least developed countries in the world by the United Nations – the combination of inflation and a crop-killing drought had left just over 10m people out of a population of about 80m in need of food aid, the World Food Programme said last month.
Aid workers and diplomats in Addis Ababa, the capital, said more recent unpublished surveys indicated that several million more people had slipped into the crisis category since then.
Inflation has sapped the WFP's own purchasing power, forcing it to reduce the size of the rations it distributes. It has also stopped buying cereals in Ethiopia itself to avoid driving up prices further. Last month it said it would need an extra $420m (€286m, £225m) to meet its food bill across the Horn of Africa for the rest of this year.
The most dramatic increase within Ethiopia's food price index was for staple cereals such as wheat and maize, whose prices in July were 171.9 per cent higher than a year ago. Food inflation in neighbouring Kenya, by contrast, hit a year-on-year peak of 44 per cent in May and has since slowed.
Ken Ohashi, World Bank country director for Ethiopia, said: "Inflation is no longer driven solely by a domestic supply-demand imbalance and the global trend, but by expectations of farmers and traders who are holding on to crops in anticipation of further price rises, which makes them a self-fulfilling prophecy."
Gov't policies
To cushion the impact of inflation, the government earlier this year removed taxes on grains, flour and cooking oil. It has nearly exhausted its emergency grain reserve and has begun importing an extra 150,000 tonnes of wheat from Europe and North America, but economists say its foreign currency reserves are now critically low.
Ethiopia has not experienced food riots of the kind seen in some other African countries, partly because the government of the prime minister Meles Zenawi has ruled with an iron fist since unrest in 2005.
The government last year began to provide subsidised wheat to low-income families in the cities, where the political opposition is strongest, a policy that dismays aid workers who say the crisis is much worse in rural areas.
Inflation began to accelerate in Ethiopia last year before it took off in other countries. Eyessus Zafu, president of the Addis Ababa Chamber of Commerce, said this was due to the government's policy of investing billions of dollars in road, dam and power plant construction projects, which add liquidity to the economy and increase demand for various inputs, but do not increase the supply.
"They help you grow sustainably in the long run, but none of them are contributing immediately to the production of food and goods," he said.
Ethiopia
Read latest news and features from Ethiopia : business, politics, culture, life & style, entertainment and sports