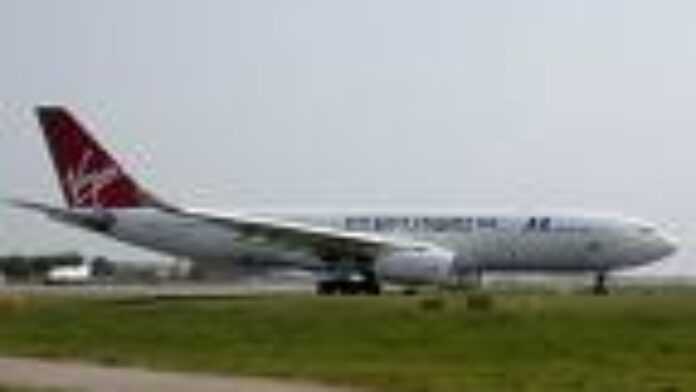 Virgin Atlantic is in talks to sell its 49 per cent stake in Virgin Nigeria, which it set up in 2005, following an increasingly acrimonious dispute with the Nigerian government over the location of the loss-making west African carrier's domestic operations.
By Matthew Green in Lagos
Sir Richard Branson, president of the UK longhaul carrier, on Tuesday accused the authorities of using "Mafioso-style" tactics to force Virgin Nigeria to move services from the international terminal in Lagos, the commercial capital.
"It is regrettable that events have caused us to review our shareholding and whether it is appropriate that the Virgin brand should remain linked to Virgin Nigeria," Sir Richard said.
Virgin Nigeria was hailed as a symbol of investor confidence in Nigeria when it was set up by Virgin Atlantic and Nigerian institutional investors, in part to meet demand for a reliable carrier given the country's poor record for air safety.
Virgin Atlantic claims that the government reneged on a deal signed under Olusegun Obasanjo, the previous president, that let it use the international terminal for all services.
The administration of Umaru Yar'Adua, who took power in May last year, says Virgin Nigeria's claim is not legally valid.
Virgin Atlantic's criticism echoes accusations by companies including Royal Dutch Shell and Mittal Group, which accuse the government of tearing up contracts signed under its predecessor.
Mr Yar'Adua's officials say his administration is only reversing deals in which foreign companies tried to exploit the country and is committed to promoting investment.
Sir Richard claimed thugs were sent to smash up Virgin Nigeria's domestic lounge this year. "The behaviour of the authorities was similar to the way the Mafioso behaved in the US in the 1930s and not what I would have expected from the authorities in Nigeria," he said.
"If Virgin Nigeria can be treated in this way, can any company in the world seriously consider investing in Nigeria in the future?"
Aviation authorities forced Virgin Nigeria to relocated domestic flights from the international terminal at the Murtala Muhammed airport in the past week.
The airline says a court appeal against the decision is pending. Virgin Atlantic said it had been in talks with potential purchasers for its stake in Virgin Nigeria for several weeks.
Virgin Nigeria says it needs to operate both international and regional services from the same terminal to ensure smooth services for transit passengers.
When Virgin Nigeria was created in 2005, it was seen by the Virgin group as a potential model for its aviation interests in developing countries.
The group has airline interests in the UK, Australia, the US, Belgium and Malaysia.
Nigeria
Read latest news and features from Nigeria : business, politics, culture, life & style, entertainment and sports