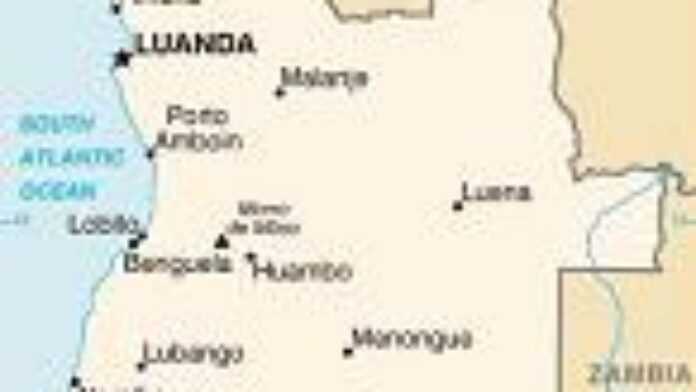 Angola's ruling party has left little to chance in its quest to secure a commanding parliamentary majority in elections to be held on Friday and entrench its hold on an economy flush with oil and diamond revenues.
By Tom Burgis in Luanda
The last time Angolans voted, in 1992, the disputed outcome reignited civil war.
Friday's vote may nevertheless resonate far beyond Angola's borders. If the overwhelmingly peaceful climate of campaigning is sustained, analysts believe it could help cement Angola's status as a regional heavyweight, with an economy that has doubled in size every three years since it emerged from 27 years of civil war in 2002, drawing growing interest from foreign investors.
The elections have also helped refocus attention on the extreme inequities in income distribution in a country rivalling Nigeria as Africa's leading oil producer and now one of the world's fastest growing economies.
Much of the wealth created from the boom has accrued to a small network of well-connected politicians and business people, giving the ruling elite – built around the governing Popular Movement for the Liberation of Angola, MPLA – overwhelming powers of patronage, according to civil rights activist Rafael Marques.
The MPLA is confident of securing the two-thirds majority it needs to have free rein to redraw the constitution. The opposition is divided and underfunded, while its main component, Unita, has struggled to make the transition from guerrilla movement to political party since the assassination of its leader, Jonas Savimbi, in 2002 brought the civil war to a halt.
However, after the ballot-stuffing and violence of recent Nigerian, Kenyan and Zimbabwean polls, Luisa Morgantini, head of the European Union's observer mission, said the long-delayed Angolan elections could help revive confidence in the electoral process in the region, despite the MPLA's dominance of state media and incidents of intimidation. This time, says a man selling onions by the side of the road, what many ordinary Angolans crave most is the assurance of continued peace and the promise that spending on rebuilding roads, schools and hospitals will begin to raise some of the lowest living standards in the world.
By some estimates, $250m flow in oil earnings into state coffers every day. Yet until now, most Angolans have seen little of it.
José Eduardo dos Santos, seeking the stamp of democratic legitimacy after three decades as president, told hundreds of thousands of supporters in the capital Luanda on Wednesday that his government was preparing to do more to spread wealth by creating "a new class of business people".
Mr dos Santos, who looks almost certain to extend his rule at presidential polls due next year, has used Angola's resource boom to remove almost all levers of international pressure, clearing foreign debt and signing a huge deal with Beijing to swap oil for loans and infrastructure.
With accelerating crude output of 2m barrels a day, western diplomats admit that they need to be nice to the former Portuguese ­colony.
The MPLA has vowed to build 1m houses and create 1m jobs before the next polls four years from now and is courting international agriculture investors to help diversify the economy.
For the time being, such promises, combined with lingering wartime loyalties, look likely to be enough to secure it an electoral mandate.
Nigeria
Read latest news and features from Nigeria : business, politics, culture, life & style, entertainment and sports