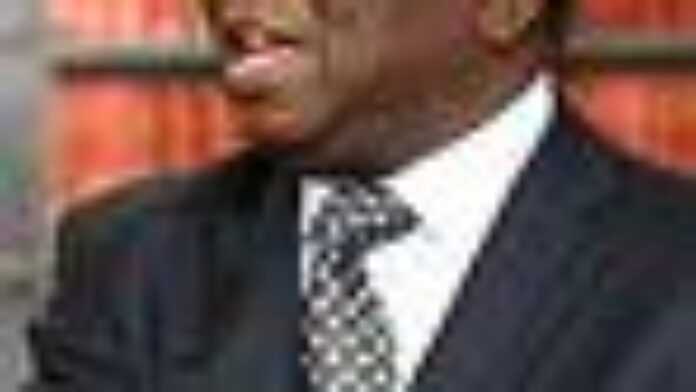 Zimbabwe prime minister-designate Morgan Tsvangirai has been quoted as saying some senior members of Robert Mugabe's Zanu-PF party could face trial over political violence, but not the veteran leader himself.
"I don't think Mugabe himself as a person can be held accountable. But there are various levels of institutional violence that has taken place and I'm sure we'll be able to look at that," Tsvangirai said.
"Let the rule of law apply… We all cry for the rule of law, and if somebody's committed an offence he should be prosecuted."
Tsvangirai said the new government was committed to ensuring there would be no repeat of the violence, which he described as "the darkest period in our history".
"It can never be allowed to happen again," he said.
Tsvangirai will become prime minister under a power-sharing deal signed on Monday with Mugabe, who has led Zimbabwe for nearly three decades, and Arthur Mutambara, who leads a small breakaway faction of the MDC.
The agreement followed weeks of tense talks to end a deep political and economic crisis compounded by Mugabe's unopposed re-election in a widely condemned vote in June.
Zimbabweans hope the deal will be a first step in helping to rescue the once prosperous nation from economic collapse.
Inflation has rocketed to over 11 million percent and millions have fled to neighbouring southern African countries.
"There's an inherent suspicion, there's inherent mistrust of Robert Mugabe. It's understandable given his history, given his role. It's part of his legacy," Tsvangirai said.
"But he also must understand that the future is not in the hands of Robert Mugabe. The future is in the hands of those who are advocating a change of direction because that is what is going to rescue this country. And I think he appreciates that."
Under the power-sharing deal, Tsvangirai as prime minister will chair a council of ministers supervising the cabinet, headed by Mugabe.
Control of the powerful security forces that have been key backers of Mugabe is expected to be split.
Tsvangirai said in the interview he expected some Zanu-PF ministers would try to sabotage his leadership, but that even Mugabe's party was looking beyond the 84-year-old's rule.
"In the process of change of this nature that (resistance) is expected, but it does not stop a train moving forward," he said, drawing parallels with independence in 1980.
South africa
Read latest news and features from South africa : business, politics, culture, life & style, entertainment and sports