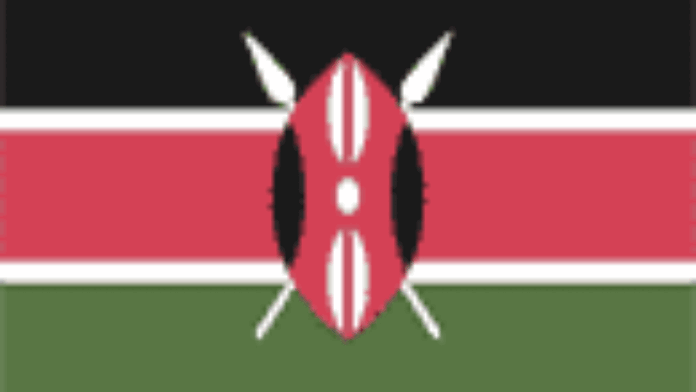 Kenyan police were still holding Thursday a maritime official arrested Wednesday for allegedly giving sensitive news to the press about the hijacked arms freighter off the Somalia coast.
Andrew Mwangura, head of the East African Seafarers Assistance Programme, was arrested and detained by police for being a source of 'sensitive information' on the hijacked cargo ship.
Mwangura has kept the press updated on the freighter-hijack drama, to the chagrin of the police who felt he was revealing too much.
Coastal province police chief Kingori Mwangi says police detained seafaring expert Andrew Mwangura on Wednesday night, but declined to specify the law he may have broken.
The freighter, headed for the Kenyan port of Mombasa, and whose cargo was military hardware, was hijacked by Somali pirates few days ago off the Somali coast.
The pirates are demanded a hefty ransome to release the crew of the cargo ship which originated from Ukraine.
The vessel was ferrying armaments which included tanks and anti-aircraft guns among other weapons, to Mombasa.
A row has broken between Kenyan authorities and the United States Navy over the destintion of the weapons.
The US Navy sources say the weapons were destined for the semi- autonomous Southern Sudan, while Kenyan authorities insist they were to be used by the Kenyan military.
By Thursday, the destination of the hardware remained a mystery as the Government Spokesman, Alfred Mutua, appeared to be awaiting the final word from higher authorities.
The situation has put Kenya in an embarrassing situation, because if it's true they were destined for Southern Sudan then Kenya would be violating the UN arms embargo it slapped on Sudan becauseof the conflict in Darfur in western parts of the country..
Meanwhile, the international community is stepping up efforts to rescue the freighter crew and arrest and bring to justice the hijackers.
Reports indicate that a number of battle ships are headed for th Somali waters in a bid to rescue the captured ship crew.
Kenyan authorities have remained tight-lipped, preferring not to talk the matter that has taken an international dimension.
Justice
Read latest news and features for Justice