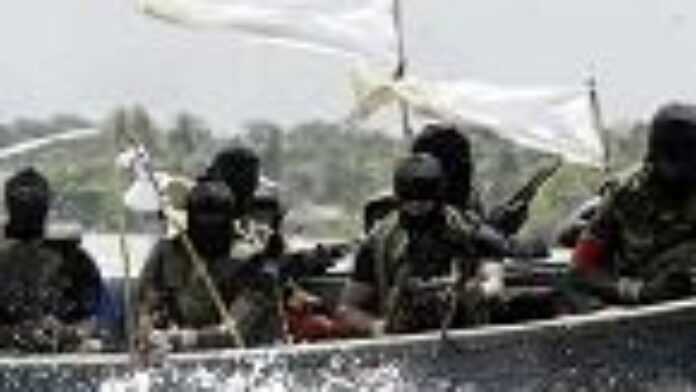 The foremost militant group in the Niger Delta area of Nigeria have confirmed the release of the oil workers who were kidnapped two weeks ago.
According to the Movement for the Emancipation of the Niger Delta (Mend), only the 20 Nigerian workers were released. Two British workers and a Ukrainian who were also seized are still being held captive.
MEND who freed twenty Nigerian oil workers from the pirates recently said it could not free the three foreigners because of security concerns due to the locality where the foreign workers were kept. Any forceful attempt to release them could prove unsafe for the lives of the overseas expatriates.
One more British personnel was released this Saturday after more than two weeks in confinement. Reports show that over 300 foreigners have been kidnapped by militants in the Niger Delta, since 2006.
Reports claim that Mend have been accused of causing severe commotion by attacking gas plants, oil installations and pipelines in the name of fighting for greater control over the oil wealth in the insolvent region. Mend However have defended their actions, by claiming that the militants make money from criminal rackets and trade in stolen oil and so they move to distort their trade by attacking the gas plants and pipelines.
President Umaru Yar'Adua who recently created the Ministry of the Niger Delta has said that the situation in the oil-producing region was a nightmare, which was scaring away prospective investors in the country. Fighting in the Niger Delta has led to a 20% cut in Nigeria's oil production.
Nigeria
Read latest news and features from Nigeria : business, politics, culture, life & style, entertainment and sports