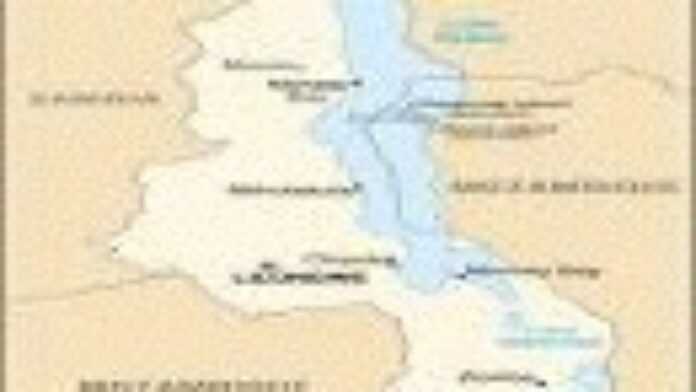 Since Malawi's independence from the British in 1966, charcoal production has been against the law, and the government is once again clamping down on the practice that is the main source of livelihood for its struggling population.
Reports claim that the Malawian government who just signed a law authorizing soldiers to arrest people found producing charcoal has refused to create alternatives for the desperate masses that must grind out a living.
The regular Malawian third class citizen has survived by selling charcoal. Each day they set up their booth along one of the major highways in the country's commercial hub, to provide for themselves and their families. 'They should find better ways of controlling the unnecessary cutting down of trees in our forests, rather than looking at us as criminals.' A charcoal seller said. 'I would stop producing and selling charcoal when the government and money-lending institutions have provided me with access to loans.' Another seller said. 'Banks only offer loans to people who are already rich. What then do they expect us to do? We have families to feed and it is this very illegal business that keeps us going.' The charcoal seller added.
Malawi lost nearly 13 per cent of its total forest cover between 1990 and 2005 due to fuel-wood collection and subsistence commercial agriculture. The scale of charcoal production, if regulated, could make it one of the country's top earners after tobacco and tea, and would also encourage the sustainable use of wooded areas.
According to a report released in December 2007, by the Malawi Forest Governance Learning Group (FGLG), the Institute for Environment and Development (IIED), Community Partnerships for Sustainable Resource Management in Malawi (COMPASS II) and the Improved Forest Management for Sustainable Livelihoods Programme (FMSLP) titled: 'Charcoal – the reality: A study of charcoal consumption, trade and production in Malawi,' the regulation of the charcoal industry, as opposed to criminalisation, would provide substantial tax revenues and make the sector sustainable.
Charcoal is potentially a renewable forest product, but the current production and distribution methods in Malawi prevent reinvestment in the next cycle of harvest. Reversing the lack of incentives for reinvestment is a critical political and economic issue.
Governance
Read latest news and features for Governance