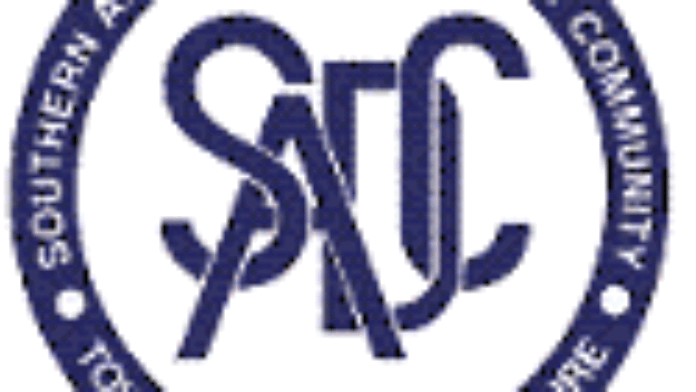 The Southern African Development Community has acknowledged in a legal document that it widely felt concerns that Robert Mugabe should not be recognised as Zimbabwe's head of state are "legitimate".
Despite this, SADC has rejected a demand that it should refuse to allow Mugabe and his government to participate in SADC activities, as representatives of Zimbabwe.
Today Southern African leaders representing the regional grouping SADC hold a summit in Swaziland to try to help Zimbabwe's rival parties break a deadlock in negotiations on forming a cabinet.
Mugabe, Morgan Tsvangirai and Arthur Mutambara, head of the smaller MDC faction, are expected to join the SADC troika in Swaziland. Thabo Mbeki will present a report of his facilitation to the SADC leaders before Mugabe, Tsvangirai and Mutambara present their positions, leading to efforts to find a compromise.
The SADC document is a direct response to an urgent application brought by the Zimbabwe Exile Forum (ZEF) last week , asking the SADC Tribunal in Windhoek not to invite Mugabe and his government be barred from participating in future SADC activities.
The ZEF said Mugabe should be barred because he had not been legitimately elected.
It noted that Mugabe had come second to Movement for Democratic Change leader Morgan Tsvangirai in the March 29 presidential election and that the re-run election on June 27 had not taken place within 21 days of the first election, as was required by law.
The ZEF said even SADC's own election-monitoring mission had decreed that the violence-marred environment prevailing in the June 27 elections – which forced Tsvangirai to withdraw – had "impinged on the credibility of the electoral process. The election results did not represent the will of the people of Zimbabwe".
The ZEF said Mugabe had not been properly elected, was not the legitimate head of state of Zimbabwe and should not represent the country at SADC.
In its response, delivered to the SADC Tribunal, the SADC secretariat said the ZEF's concern that Mugabe be barred from the summit "because he had not been elected into office through a credible process" was "legitimate".
But it was also true that SADC had launched a process to resolve the conflict over the elections – under former president Thabo Mbeki – and that this had led to a power-sharing agreement signed by all the Zimbabwe parties on September 15.
So the SADC Tribunal should reject the ZEF's application, SADC said.
Priti Patel, acting director of the South Africa-based Southern African Litigation Centre, said "SADC should be applauded for acknowledging that concerns regarding its recognition of Mugabe as head of state were legitimate,".
"But SADC's response so far has been woefully inadequate in ensuring a peaceful, democratic transition in Zimbabwe."
South africa
Read latest news and features from South africa : business, politics, culture, life & style, entertainment and sports