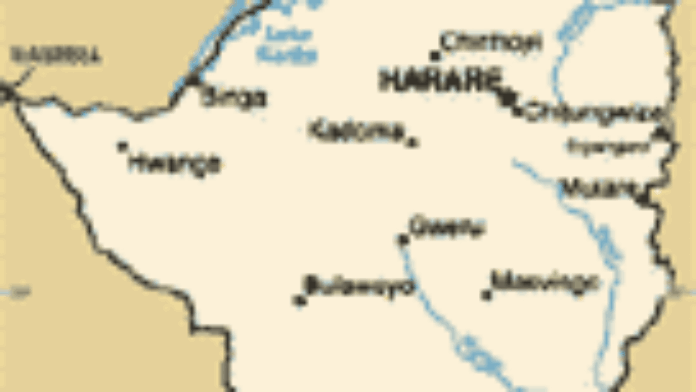 Zimbabwean's have become a very imaginative lot. Each time the Reserve Bank imposes daily cash withdrawal limits new methods of withdrawing
millions are devised.
RBZ set $50 000 as the maximum daily limit, but thousands of Zimbabweans have bank balances running into billions of worthless currency. If one has Z$1 million it would take him close to a year withdrawing it.
But new – legal ways have been crafted to withdraw huge amounts per day. So how does a street vender like Thomas Ncube (21 years) has to have millions in his bank account? Simple. It would be through what is called MONEY BURNING.
Officially, one dollar is trading at less than Z$400 and that's way too low. So foreign currency dealers are offering lucrative rates. A US$100 bill translates to Z$30 billion. So Ncube approaches a dealer and is given a bank fat cheque. But that would take years to withdraw the money to the last cent.
On Thursday, I meet Ncube at a bank but unlike myself and the rest, he was armed with countless documents. He had a burial order, death certificate and affidavit.
Ncube simply told the bank officer that he had "lost" one of his uncle's
and he needed cash for the funeral expenses. "My uncle should be buried in Kwekwe (about 100 km out of Harare) and that would cost $5.2 million for the funeral expenses".
After the dramatic explanation, Ncube was handed over a bank form which he took no time to complete. Upon completion of the requisite form, the bank official told him to make a follow up to the application after two days.
Although he knew that his reason to withdraw money – true or fabricated – seemed compelling, ultimately he knew that his chances of receiving such an amount rested on the bank's discretion.
On Saturday, he was a happy chap- Z$5.2 million richer. He had faked his way through the bank's procedures. All documents where forged.
He told me that he needed the local currency to buy forex for black market trading. This has become the order of the day at most financial institutions
here as Zimbabweans seek ways to siphon the fast depreciating local
currency from their bank accounts.
Money burning has become so lucrative that most people particularly civil servants are spending time at banks, banking fat cheques.
Zimbabwe
Read latest news and features from Zimbabwe : business, politics, culture, life & style, entertainment and sports