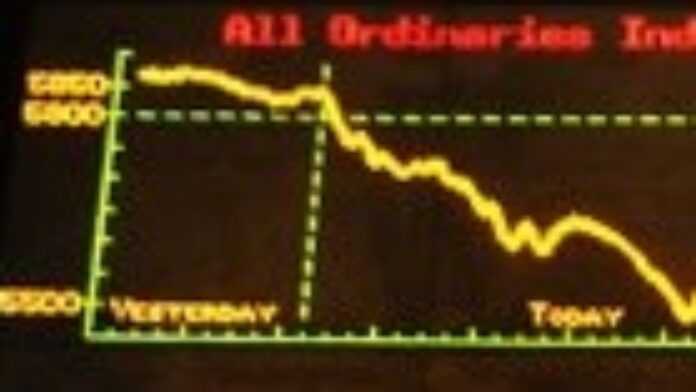 With fears of a financial meltdown still streaming in Uganda, investors have sold their shares costing the local stock market about Shs114 billion in losses.
Stock brokers affirmed yesterday that the Uganda Securities Exchange has resulted into panic-selling and has set a gloomy mood amongst local investors and thrown Western and Asian stocks into pandemonium.
Uganda Security Exchange CEO Mr. Simon Rutega said in an interview that acknowledged in an interview yesterday that the panic-selling is largely because of what the investors watch on international TV channels like CNN and BBC rather than any signs of serious instability in the domestic economy.
It is CNN driving the market rather than the fundamentals of the economy.
Uganda stock experts say that the sudden and enormous losses at the USE will represent a setback, particularly for those Ugandan investors that had started to reluctantly embrace stocks as sound savings and investment vehicles.
Ugandans have long been indifferent to the culture of investing in stock markets, but encouraged by the spectacularly successful privatization of Stanbic through its initial public offerings – IPO's – they had lately started to change attitude.
The ailment at USE is also the second bold signal that the West's financial contagion will rattle Uganda's economy far more swiftly and deeply than previously thought.
The general manager of Renaissance Capital, Mr. Rumbidzayi Nyabadzahowever, said the downward spiral of the local market is simply coincidental to the current global financial turmoil.
'It is largely a coincidence with the global financial crisis, nothing near a market that's catching fire," he said, adding that the market is overheated and is simply cooling off.
"The prices had gone too high and the fundamentals could not support that. They have to come down for value investors to buy,' he said.
Of the massive loss, Shs23.6 billion evaporated from six locally listed companies including Uganda Clays, New Vision, British American Tobacco, and Bank of Baroda as their share prices continued to lose steam.
United States
Read latest news and features from United States : business, politics, culture, life & style, entertainment and sports