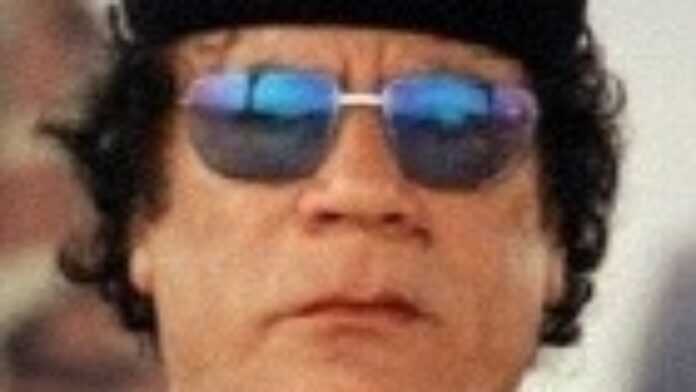 Libyan leader Mouammar Kadhafi, who is presently on a visit to Moscow, has expressed his wish to see the relations between Libya and Russia strengthened further in the economic field.
Col. Kadhafi, who was meeting a delegation of Russian businessmen and chief executives of major Russian firms in Moscow, said relations between Tripoli and Moscow went back a long time ago, although limited to the military and political fields during the Soviet era.
Seeking Russian investments in the areas of agriculture, industry, road infrastructure and housing, he said his country welcomes Russian companies wishing to invest in Libya, while saying Libyan investments in Russia must also be facilitated.
"Promotion of investments in the two countries is a challenge as far as the development of relations between Tripoli and Moscow is concerned, and we need to be able to cope, especially as regards the Russian party, which should first enter the civilian field in Libya," Col. Kadhafi said.
The Libyan leader said that he would like to use the opportunity offered by his visit, which started on Friday, to ensure that the two countries reach cooperation agreements in the fields of oil and gas.
He also spoke in favour of the creation of an organisation of gas exporting countries, based on the model of the Organisation of Petroleum Exporting Countries (OPEC).
Russia
Read latest news and features from Russia : business, politics, culture, life & style, entertainment and sports