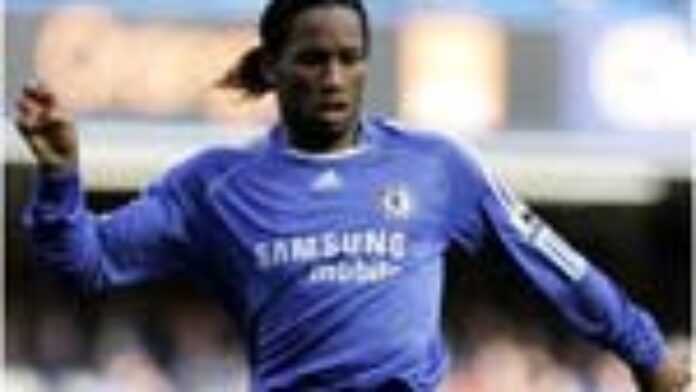 Following his goal celebration that put Chelsea ahead in last nights Carling cup game against Burnley, Didier Drogba who was aimed at with a coin is under police and FA investigations after throwing back the coin into the crowd.
In a statement on Chelsea's website, Drogba was quoted as saying: 'I tried to celebrate the goal and I received some things at me. The big mistake I did was to throw it back so if someone was hurt I just want to apologize for it. This is not something I should show in a football match. It was an incident in the heat of the moment and I regret it. It was just a mistake and nothing more.'
However, there were no reports of any spectators being injured. But the Metropolitan Police confirmed on Thursday that it is looking into the incident. And that an inquiry is being conducted by the Football Unit at Fulham police station.
No-one has been arrested over the incidence.
The incident happened after the Ivorian forward put the Blues ahead in his first match since returning from injury.
According to a Chelsea spokesman, 'We will deal with this in the usual way. We are aware there is an incident. But we will not discuss it further until we have seen the referee's report.'
United Kingdom
Read latest news and features from United Kingdom : business, politics, culture, life & style, entertainment and sports