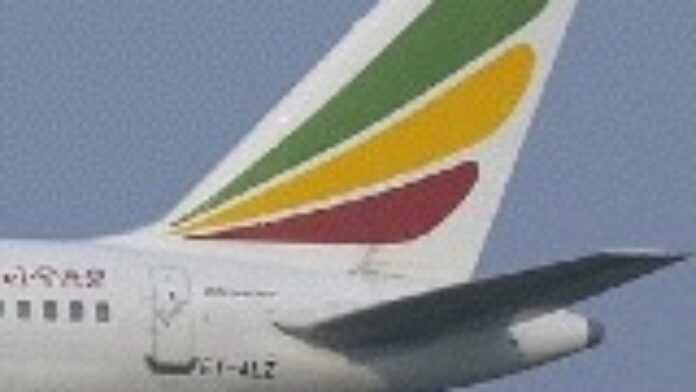 The Ethiopian Airlines' projects its earnings will soar to US$ 1.2 billion in the current financial year with a profit margin of more than US$ 50 million anticipated for the full year, chief executive Girma Wake said Wednesday.
The Ethiopian Airlines, one of the few African carriers still maintaining a profitable edge, is also in the process of buying several aircraft to boost its route network within the Eastern Africa region.
The new purchases would be made within weeks.
The airline maintains a stable outlook despite the financial turmoil in Europe and the United States, which has already hit the continent badly with the African air-routes reporting a significant 8.9 per cent.
The passenger traffic within the Ethiopian Airlines network is projected to increase significantly to three million, up from the current 2.5 million the airline posted this year.
"We think the effects of the financial crisis in Europe will be felt in the early 2009 within the African continent but we hope the economic recession would not last for more than a year," Wake told journalists.
The airline, which has been granted official permission to set up its own internet backbone, according to Wake, has already secured funding for its expansion plans with the acquisition of new aircraft expected to be finalised this weekend.
"We have already made a decision on where we are buying the new aircraft," Wake said, adding "the planes we are buying now are for 2010, we have no more problem of financing at the moment, we know the financial banks will be strict but the interest from buyers would be limited, so we can negotiate."
Speaking on the sidelines of a major aviation finance meeting underway, Wake said efforts to renegotiate with the European Union (EU) on new access policies would benefit the African airlines, especially during this financial crisis.
"The more flexibility we get from Europe, the better, we think full liberalisation of the airspace will be more important, liberalisation of the airspace is not a danger."
Meanwhile, the International Air Transport Association (AITA) has warned that the effects of the global financial downturn are beginning to drastically affect Africa.
Africa, which was emerging as a major power of aviation growth, has seen traffic slow down by 8.9 per cent, while African airlines flying passengers into Europe have also recorded a 7-10 per cent decline as a result of the global financial crisis.
The decline also covers travel to Europe and the far East destinations such as China, AITA said in a statement Wednesday.
Ethiopia
Read latest news and features from Ethiopia : business, politics, culture, life & style, entertainment and sports