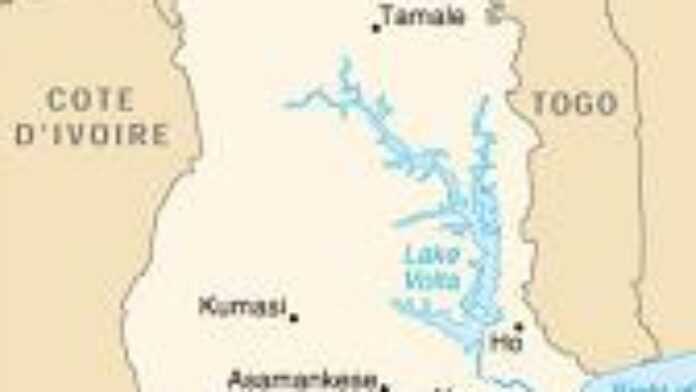 Early voters in Ghana cast their ballots on Tuesday as the West African country begins the process of electing a new president and 230 parliamentarians.
The early voting restricted to members of the Ghana Armed Forces; Police; Prisons; Customs, Excise and Preventive Servive, Ghana National Fire Service, journalists, Electoral Commission (EC) officials and staff of essential services who would be on duty on 7 December when the whole country votes.
The exercise takes place between 0700 hours and 1700 hours.
Mr. Albert Kofi Arhin, Director of Elections, said all logistics and personnel were ready to ensure a smooth start of the election.
The ballot boxes for the early voting would be sealed before voting starts, and would not be opened after the vote but transported to safe places for storage. These boxes would only be opened after the general election on Sunday .
Candidates of seven political parties and an independent candidate are contesting for the single presidential slot, whilst about 1,062 parliamentary candidates are vying for 230 seats in Parliament.
The presidential candidates are Nana Addo Dankwa Akufo-Addo (New Patriotic Party); Dr Edward Nasigrie Mahama (People's National Convention) and Professor John Evans Atta Mills (National Democratic Congress).
The rest are Mr. Emmanuel Ansah Antwi (Democratic Freedom Party), Mr Thomas Ward -Brew (Democratic People's Party), Dr Paa Kwesi Nduom (Convention People's Party) , Mr. Kwamena Adjei of the Reformed Patriotic Democrats (RPD) and Mr. Kwesi Amoafo-Yeboah, an independent candidate.
The election will see the successor of President John Agyekum Kufuor, who ends his second four-year term on 6 January 2009.
This is the fifth time Ghanaians are voting since 1992 when the country returned to democratic rule. Former president Jerry Rawlings won the elections in 1992 and 1996 while President Kufuor won the election in 2000 and 2004.
Ghana
Read latest news and features from Ghana : business, politics, culture, life & style, entertainment and sports