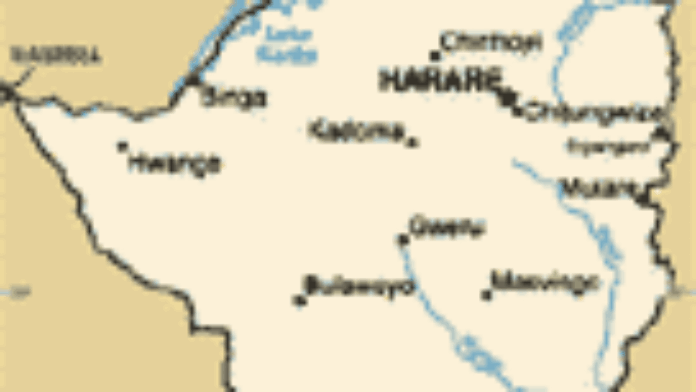 High level investigation in the Zimbabwe National Army are underway in Harare after Mondays shock rampaging by hundreds of soldiers through the streets and looting.
It was an unprecedented show of anger which has left Robert Mugabe's government shaken. However, Mugabe's loyal generals have swiftly instituted investigations and owed to take strong measures against junior soldiers.
Dressed in battle fatigues, they assaulted foreign-currency dealers and made off with their money. The unarmed soldiers also fought with heavily-armed police and several were arrested.
It was the third outbreak of such violence since last Thursday. The sight of
rampaging soldiers was then unprecedented.
Army sources said an inquiry had already begun, with dozens facing court martial.
Unconfirmed reports say three of the 12 soldiers who took part in Thursday's riot have been killed. As a result hundreds of fearful junior soldiers had stopped reporting for duty. Mass desertions are likely to follow.
"Many of them will be kept away from the armouries because of suspicions of
disloyalty. They simply won't have the means to stage a full-scale coup or
embark on any sustainable revolt," said a middle-ranking army officer who
did not want to be named.
Soldiers' salaries which are now the equivalent of five US cents per month and barely enough to cover a day's bus fare, could not be drawn from the banks because of a cash shortage.
The food rations they used to get to supplement meagre salaries have been stopped because imports have dried up because of the lack of funds. Instead, soldiers are being asked to bring food from home.
Alarmed by the rampage and looting the government has warned that stern action would be taken on soldiers while at the same time confirming that they had looted in the city.
The minister of defence, Sidney Sekeramayi, also claimed that the situation was under control.
"During the last five days, Harare experienced disturbances perpetrated by unruly elements from the Defence Forces … As a result, properties were damaged, innocent people were injured, money and property was stolen," he told a press conference.
"These actions are unacceptable, deplorable, reprehensible and criminal. The ministry of defence expresses sincere regret that this has happened and would like to assure Harare residents and the nation that the situation is under control."
Zimbabwe
Read latest news and features from Zimbabwe : business, politics, culture, life & style, entertainment and sports