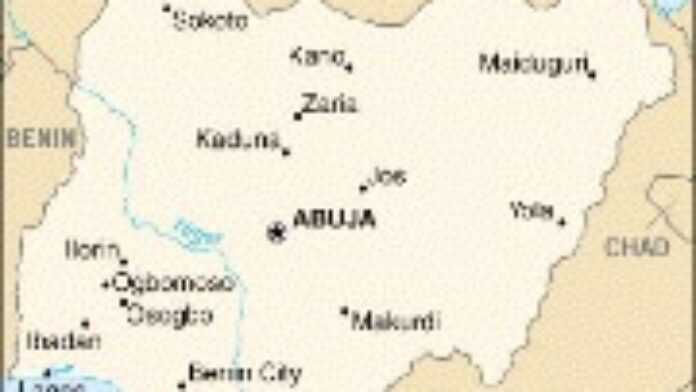 The United States has warned its citizens of the risks of travel to Nigeria and recommends avoiding all but essential travel to the Niger Delta states of Bayelsa, Delta, and Rivers, according to the latest travel advisory issued by the State Department on Tuesday.
"Violent crime is a problem in (commercial capital city of ) Lagos and other large cities as well as on the roads between cities. Tension between some Muslim and Christian communities, and between ethnic groups, occasionally results in violence, but is not directed specifically against American citizens," it said in the advisory, which replaced the one issued 30 Oct. 2007.
"American citizens should defer all but essential travel to the Niger Delta states of Bayelsa, Delta, and Rivers because of the continued risks of kidnapping, robbery, and other armed attacks in these areas, especially against oil-related facilities and other infrastructure," it said.
In the warning, the US said "a loose alliance of militant groups" had conducted a number of attacks, mostly in Rivers state, against oil installations and posts of the Nigerian military's Joint Task Force (JTF), which is attempting to eradicate the militant camps.
It noted that since January 2008, over 44 foreign national oil workers or businesspeople in parts of the Niger Delta region had been kidnapped from off-shore and land-based oil facilities, residential compounds, and public roadways.
"The Nigerian government considers militant camps and surrounding areas in the Delta region states of Delta, Bayelsa, Akwa Ibom, and Rivers to be conflict areas. Travel by foreigners to these areas without prior consultation and coordination with local security authorities is not recommended, as the Nigerian Government may see this activity as inappropriate and potentially illegal.
"Nigerian authorities detained six American citizens, including journalists, on six separate occasions, in this same region in 2008. The Nigerian government interrogated these Americans for lengthy periods without bringing formal charges, and ultimately deported them. Journalists are required to obtain a license from the Ministry of Information prior to traveling to conflict areas in the Niger Delta region states," it said.
The US said violent crime committed by individuals and gangs, as well as by some persons wearing police and military uniforms, was an ongoing problem, especially at night.
"Crime is particularly acute in Lagos. Traveling outside of major cities during hours of darkness is not recommended due to both crime and road safety concerns. Visitors to Nigeria, including American citizens, have been victims of armed robbery on the airport road from Lagos and Abuja during both daylight and nighttime hours.
"Some visitors and resident Americans have experienced armed muggings, assaults, burglary, kidnappings, and extortion, often involving violence, as well as carjackings, roadblock robberies, and armed break-ins," it said.
Without mentioning specifically last weekend's violence that left hundreds dead in the northern city of Jos, the advisory said "religious tension between some Muslim and Christian communities occasionally results in acts of isolated communal violence that could erupt quickly and without warning".
United States
Read latest news and features from United States : business, politics, culture, life & style, entertainment and sports