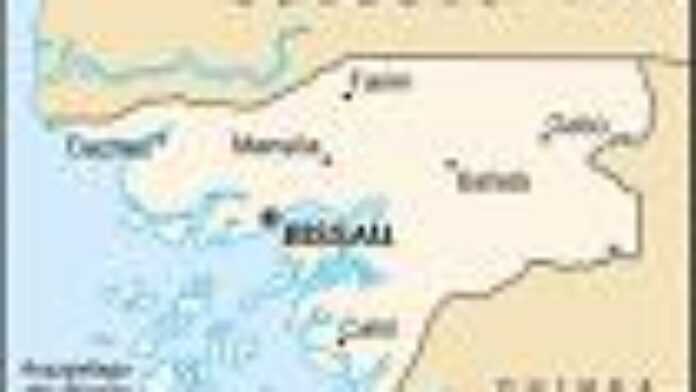 Alexandre Ntchama Yala, the suspected brain behind the 23 November coup attempt against Guinea-Bissau President Joao Bernardo "Nino" Vieira, was arrested in Gambia Tuesday by police authorities, the spokesman of the Ministry of Interior, Armando Nhaga, told a news conference Wednesday.
According to Nhaga, Yala will soon be extradited to Guinea-Bissau in accordance with the arrest warrant issued by judicial authorities.
Alfredo Malu, former director general of the State Intelligence Services, was also arrested in connection with the coup attempt, Nhaga added, saying the authors
of the coup attempt were eight in number.
"Any demonstration is forbidden until further notice due to the situation of insecurity that prevails in the country," the spokesman said.
In the meantime, the Investigation Commission in charge of the failed putsch is still conducting its investigations with the other suspects already behind bars.
Meanwhile, some have suggested that the attackers, who are most likely low-ranking soldiers, were either acting in support of the opposition leader and former president Koumba Yala, or could be disgruntled Balante associates of a Balante former navy chief, Rear-Admiral Jose Americo Bubo Na Tchuto, who fled the country in August after being accused of plotting a coup.
Koumba Yala is also from the Balante ethnic group and enjoys support in the Balante-dominated armed forces.
The relatively poor and fragile West African country, by regional standards, got its independence from Portugal in 1974 and has since experienced considerable political and military upheavals.
In 1980, President João Bernardo Vieira took over the helm of affairs via a coup. President Vieira's regime made considerable efforts in setting a path to multiparty democracy and a market-driven economy, with support from the international community.
Guinea-Bissau
Read latest news and features from Guinea-Bissau : business, politics, culture, life & style, entertainment and sports