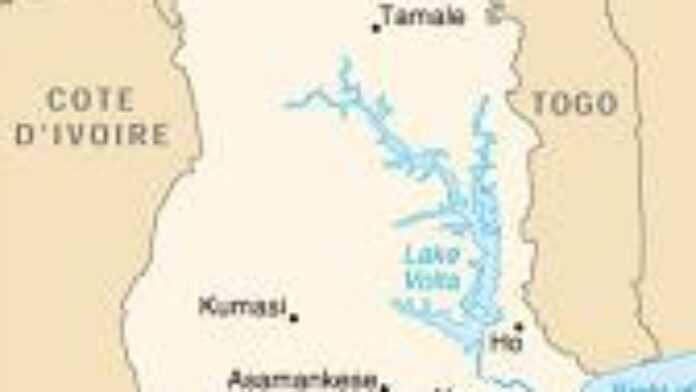 Ghana's presidential election, held on Sunday, produced no clear winner and a run-off will be held on 28 December, 2008, the Chairman of the Electoral Commission, Dr Kwadwo Afari-Gyan, announced here on Wednesday.
He told a press conference that results from 229 out of 230 constituencies showed that Nana Akufo-Addo of the ruling New Patriotic Party obtained 49.13 per cent of the votes with 4,159,439 ballots cast for him.
The candidate of the main opposition National Democratic Congress (NDC), Prof. John Atta Mills, won 47.92 per cent with 4,056,634 votes.
A candidate needs more that 50 per cent of the votes to win an outright victory.
Dr. Paa Kwesi Ndoum of the Convention People's Party had 1.34 per cent (113,494 votes); Dr Edward Mahama of the People's National Convention had 0.87 per cent (73,494 votes); Emmanuel Ansah Antwi of the Democratic Freedom Party 0.33 per cent (27,889 votes); Mr Kwesi Amoafo-Yeboah, an independent candidate, had 0.23 per cent (19,332 votes); Thomas Ward-Brew had 0.10 per cent (8,653 votes) while Kwabena Adjei of the Reformed Patriotic Democrats had 0.08 per cent (6,889 votes).
The total number of votes cast was 8,671,272 while turnout was 69.52 per cent and total number on voters' register 12,472,758.
Sunday's presidential and parliamentary elections were the fifth consecutive polls since Ghana returned to constitutional rule.
The elections, which have been widely adjudged free, fair, transparent and credible, were seen as a test of democratic growth in Africa, following the electoral debacle in Kenya and Zimbabwe.
Ghana
Read latest news and features from Ghana : business, politics, culture, life & style, entertainment and sports