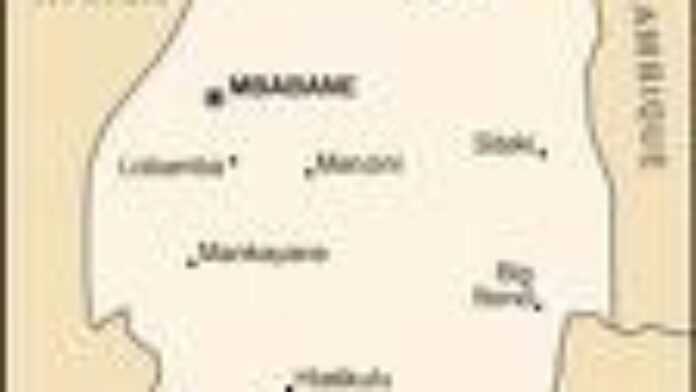 Justice Dube, 35, was forced to return to his roots when the company he worked for as a mechanic shut down recently. He has taken up cultivating the family farm 100km northeast of Mbabane to support his young family. Coping with the sky-high cost of fertilizer was his main obstacle, until he turned to traditional practices.
"Fertilizer was too expensive before. But now it costs double what it did last year, if you can get it. But I'm not looking because I can't afford even the old price. If I was farming last year I would be doing like I am now: I am using substitutes for the chemical fertilizer you buy at the wholesalers… I am just doing what my forefathers did.
"My family – my uncles, my father, and my cousins – we all have some cattle and we collect the dung they leave in our kraals. It's our fertilizer. I also get some dung from Nxumalo, my neighbour. I barter for it. I fix Nxumalo's car and he gives me fertilizer.
"I am also making fertilizer from the chicken droppings. The children collect the droppings and we burn them on a metal sheet over the fire. It is like burning roots to make traditional medicines. The charcoal that's left we use to fertilize our vegetable garden.
"Water is a problem. We collect rainwater in basins and it has been raining this summer. The stream is far. The children go there with the wheelbarrow and fill up jugs. It's a lot of work if you are watering a vegetable garden. That garden is important for us because now that I am out of work we must survive on what we produce ourselves.
"I try not to worry about the future, but I do everything I can to see that my family has everything we need. You thatch your own huts, and do other things, not alone but with the adults and older children of your greater family and the neighbours. You help them and they help you. You try to be self-reliant. Africans are like that. We are all in it together".
Swaziland is Africa's last absolute monarchy with two-thirds of its people living in chronic poverty. According to United Nations figures, close to 40% of adults in the landlocked Southern African nation are living with HIV and Aids, the highest infection rate anywhere in the world.
Swaziland
Read latest news and features from Swaziland : business, politics, culture, life & style, entertainment and sports