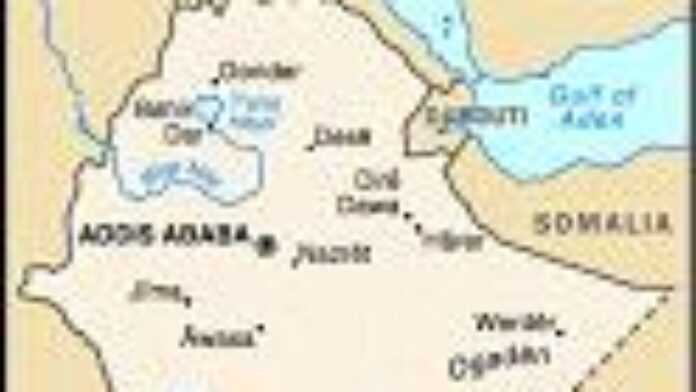 The Ethiopian parliament Tuesday voted overwhelmingly to pass a new law, limiting foreign funding for non-governmental organisations (NGOs) to less than 10 per cent and banning lobby groups from campaigns against civil liberties.
The Proclamation of Charities Act, which has been in the works since May 2008, was voted overwhelmingly when it came to the House, but the opposition members of parliament, who had tried to block the new law from passing, lost the vote.
Ethiopia's parliament, with more than 547 sitting lawmakers, voted 327 to 79 to pass the law.
This allows the government to officially limit foreign financing for non-governmental organisations to less than 10 per cent of their budgets.
The new law will restrict local and foreign NGOs from engaging in campaigns to monitor the government's progress in improving governance, child welfare, conflict resolution and the equality of tribes and religious groups.
The New York-based Human Rights Watch (HRW) started a campaign in October last year, appealing to foreign governments who deal with the Ethiopian government to threaten aid cuts as a way of intimidating the government to drop the law.
On 25 December, the Ethiopian parliamentary committee in charge of legal affairs held a public hearing for the new law, during which the civil society appealed to the government to agree to repeal offending sections of the proposed law.
Ethiopian Justice Minister Berhan Hailu told campaigners that the remaining 10 per cent was already "too poisonous", however, the government had decided to live with it.
Civil society groups engaged in campaigns on justice, law and order will not be allowed to operate in Ethiopia. According to observers who are familiar with the new proclamation, those who violate the law risk criminal charges and prison terms.
Also read:
Ethiopia NGO Bill: 10% "still poisonous for government"
Ethiopia following Zimbabwe on intrusive NGO laws?
Ethiopia
Read latest news and features from Ethiopia : business, politics, culture, life & style, entertainment and sports