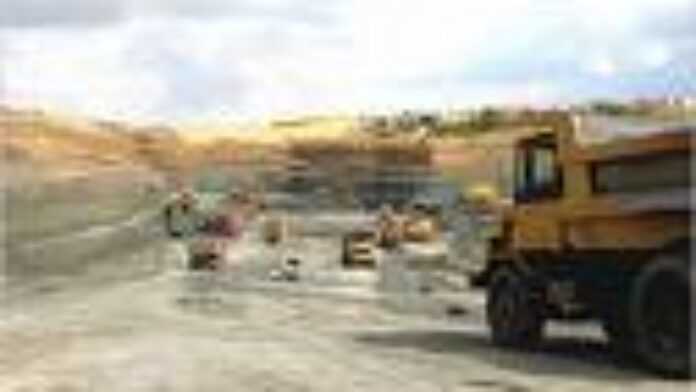 China looks set to expand its mining and metals holdings in developed economies, industry analysts and executives claim, as global mining companies in financial distress search for cash-rich, long-term investors.
By William MacNamara
China has focused its overseas resources acquisitions in the world's least-developed countries – such as copper concessions in the Democratic Republic of Congo – but could now be poised to expand its reach into Canada, Australia and mining companies in other countries.
"The Chinese realise there are massive opportunities in the market," said Keith Spence, president of Global Mining Corp, a China-focused resource investment company.
"A year ago, they were going to Africa to acquire early-stage development assets. But now they are looking for larger tonnage, longer life, later-stage assets. There is less of an emphasis on emerging markets, because now there is choice."
Mr Spence is trying to raise a $250m fund that will target distressed mining assets in Canada, Australia, and South America. Sovereign wealth funds and "select Chinese companies", should provide the capital.
His role will be to introduce Chinese and other investors to the growing numbers of Canadian junior miners who could use a "strategic investor" and an upfront cash deposit.
Attention away from Africa
Moves to buy more developed mining assets would mirror the trends in the agricultural sector, where China has turned its attention away from Africa, instead buying assets in Latin American countries such as Brazil and Argentina.
Mining executives say that with no need to answer to shareholders, many state-backed companies can take a long-term view on the country's demand for metals. Although industrial activity is slowing sharply in China, the government will step up spending on infrastructure as part of a fiscal stimulus package.
In addition, Chinese state-backed companies have more access to cash than their rivals in other countries.
"China has large foreign exchange reserves, and therefore Chinese companies which are government-backed have access to funds they can apply to assets outside China," said Debbie Thomas, head of metals and mining at Deloitte.
Last month, in a takeover that could set a precedent for other Chinese companies, China's third largest zinc producer, Zhongjin, bought a 50.1 per cent stake in Australian zinc miner Perilya for A$45m (US$32m, €23.6m, £22m). In Zhongjin, Perilya said it had found a "a strong and well-funded strategic partner committed to the long-term development of Perilya's assets". The deal will include an initial cash deposit of A$10m.
Perilya's deal follows that of Albidon, an Aim-listed company that started producing nickel in Zambia just as the nickel price was crashing. In late November it raised $5m from its shareholder Jinchuan, which now owns 18 per cent of the company.
More importantly Jinchuan will take 100 per cent of the Zambian mine's nickel for the life of the mine.
Meanwhile, Chinese aluminium company Chinalco has indicated it might raise its stake in Rio Tinto to nearly 15 per cent.
Cautious
The deals highlight Chinese companies' ability in the current market to access developed assets in relatively developed parts of the world. Mr Spence of Global Mining Corp acknowledged, "The Chinese companies we are looking at are also aware things have changed. Even though they have the money, they are also cautious."
But such cautiousness looks bullish in a sector that is increasingly desperate. Smaller mining companies such as Albidon that have only a few assets, are finding it near-impossible to tap the London and Toronto markets for funds. This is pushing many of them towards bankruptcy or drastic cutbacks – in spite of, some executives protest, the underlying quality of their assets.
The field is open, executives say, for Chinese to buy stakes in both majors and juniors. "If I'm China Inc and I have $10bn, would I buy 60 per cent of Xstrata or a lot of reserves out in the middle of nowhere?" said Kalaa Mpinga, chief executive of Mwana Africa, an Aim-listed junior.
"If I had all these billions I would do this: buy 15 per cent of Anglo-American and get a seat on the board."
China
Read latest news and features from China : business, politics, culture, life & style, entertainment and sports