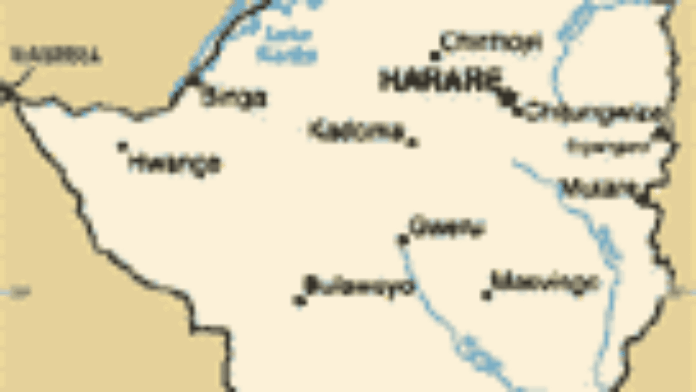 A Zanu-PF senator has been arrested in an agricultural inputs scam in which they are said to have defrauded the state of more than US$10,000. At least seven other Zanu PF parliamentarians are facing a police probe.
Gladys Mabhiza, 52, the party's senator for Seke Chikomba became the first high profile casualty of the government's inputs fraud also said to be involving army officials.
She is said to have acquired fertiliser under the government's farm inputs scheme using false information allowing her to pack into 208 bags, sold for US$50 per bag to raise US$10,400.
Last week, the head of the inputs distribution committee Brigadier Douglas Nyikayaramba told state television that eight parliamentarians and army officials faced arrest for abusing the government's inputs scheme, but declined to name them.
However, court papers Wednesday revealed that Mabhiza was granted bail and ordered to report to the police once a week pending trial for corruption in connection with the matter.
She is said to have corruptly accessed the inputs and sold them in United States dollars.
Prosecutors say during the month of October 2008, Mabhiza applied for 20 tonnes of compound D fertiliser and 10 tonnes of ammonium nitrate, purportedly for use at Albion Farm, Seke.
"In the application accused one (Mabhiza) used details of Mukami Zishiri's farm without his knowledge. The first accused person tendered this false information to officers of the operation Maguta programme who are based at Bak Storage in Workington, Harare."
Prosecutors say after the application was successful, Mabhiza instructed a Ribatika to go and collect the 20 tonnes of fertiliser and sold 208 bags at US$50 per bag.
"The two accused persons shared part of the proceeds of sale and accused one got US$1,200,"
Zimbabwe
Read latest news and features from Zimbabwe : business, politics, culture, life & style, entertainment and sports