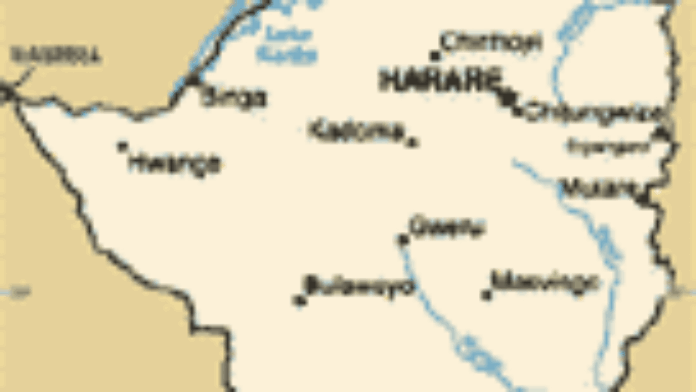 Zimbabwe has an estimated population of 12 million out of which a quarter has moved abroad due to a whopping 94% unemployment rate and also for political reasons. With an estimated 9 million resident population the UN World Food Programme estimates that over 75 percent will need food aid in the coming days.
The sharp increase in the number of emergency food aid beneficiaries is a consequence of an economic collapse that was quicker than anticipated, and has come on the back of a series of poor harvests in a country that a decade ago was regarded as the region's breadbasket.
Richard Lee, WFP's Southern Africa spokesman, has indicated that in the final two months before the main harvest in April, WFP would provide emergency food aid to 5.1 million recipients, while the US-funded Consortium for Southern Africa Food Security Emergency (C-SAFE), an umbrella organisation for US-sponsored NGOs funded by the US Agency for International Development, would feed 1.8 million beneficiaries.
Zimbabwe has become the world's third largest food aid operation, after Afghanistan (8.82 million) and Ethiopia (8.67 million), and ahead of the Democratic People's Republic of Korea (5.58 million) and Bangladesh (5 million).
In terms of the percentage of the population requiring food aid, Zimbabwe leads the field with about 75 percent, followed by Afghanistan with about 25 percent, and the Democratic People's Republic of Korea is third with about 18 percent.
In June a joint Food and Agriculture Organisation (FAO) and WFP Crop and Food Supply Assessment Mission had estimated that in first quarter of 2009 – the peak of the crisis – 5.1 million people would require food assistance.
Rations reduced again
"The situation is not the same when it was forecast in June 2008 [by the FAO and WFP], and there are clearly more people in need of assistance, as the economic situation has worsened and deteriorated much more rapidly than anticipated," Lee said.
The rapid expansion of beneficiaries is leading to a halving of cereal rations, which were already cut in late 2008 in the face of donor funding shortfalls.
Lee said the WFP would distribute 5kg per person of cereal – less than half the recommended monthly minimum of 12kg – and 1kg of beans. In November 2008 cereal rations were reduced to 10kg per person and beans to 1kg, from 1.8 kg.
Since May 2008, donors – mainly the European Union and the US – have donated US$240 million. Botswana is the only country in the Southern African Development Community, a regional body, to provide any funding to the WFP – it donated US$150,000.
Diseases
The reduction in rations would, Lee said, "unfortunately leave beneficiaries more prone to diseases" because of malnourishment.
A cholera pandemic in Zimbabwe has killed 3,095 people since the outbreak began in August 2008, with 58,993 cases reported up until 28 January 2009. The disease is expected to reach 60,000 cases in the next day or so, surpassing the World Health Organisation's (WHO) worst-case scenario prediction, made in December 2008.
Zimbabwe
Read latest news and features from Zimbabwe : business, politics, culture, life & style, entertainment and sports