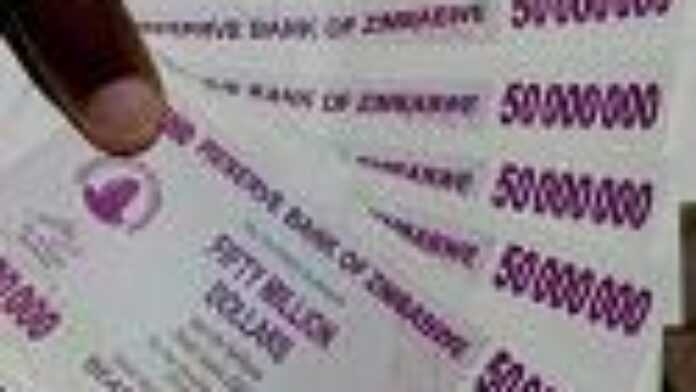 Zimbabwe's central bank has knocked 12 zeros off the local currency – reducing one trillion dollars to one dollar – and introduced seven new notes as it battles to revive its battered economy.
"The Central Bank unveils yet another program through the removal of 12 zeros and the introduction of the following new currency denominations with immediate effect," said Reserve Bank governor Gideon Gono.
The highest note previously in circulation was 10 trillion, with the central bank indicating last month that it would introduce a 100 trillion note.
One US dollar (0.78 euros) is roughly equal to three or four trillion Zimbabwe dollars.
Zimbabwe's economy has collapsed under world-record hyperinflation that was last officially set at 231 million per cent in July last year.
Last week, acting finance minister Patrick Chinamasa announced that Zimbabweans can now legally use foreign currencies alongside the local dollar.
A new family denominations ranging from $1 to 500 dollars has been introduced with immediate effect while the old currency already in circulation will remain legal tender until 30 June, this year.
All businesses right from industry to the street vendor will now be allowed to sell their goods and services in foreign currency.
They will be required to apply for special foreign exchange licences, under which they will pay an annual fee ranging from US$10 once off for hawkers and US$12 000 annually depending on the location and nature of business.
The entire commercial sector has since become an export-processing zone, a strategy meant to increase the number of participants across the entire economic spectrum, ultimately increasing the availability of goods and services.
Zimbabwe
Read latest news and features from Zimbabwe : business, politics, culture, life & style, entertainment and sports