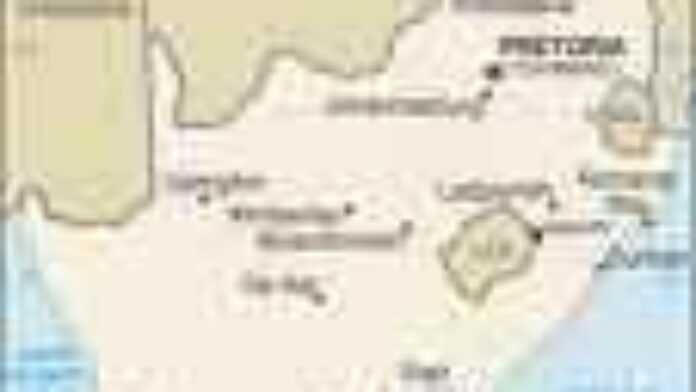 South Africa's ruling party. African National Congress (ANC), on Tuesday lodged a complaint with the country's Independent Electoral Commission about violence in Durban (Nongoma), which the party claimed was perpetrated by Inkhatha Freedom Party (IFP) supporters.
ANC chairperson in KwaZulu-Natal Dr Zweli Mkhize handed the complaint to the province's chief electoral officer, Mawethu Mosery, at the electoral commission's Durban office. "The grievance arises from an accumulation of our experience on IFP violence and (its) hostile attitude towards the ANC every election since 1994.
"Our view is that the IFP has taken a deliberate long term view that they will never allow the ANC to freely campaign in Ulundi and Nongoma, even if that results in the death of their opponents," Mkhize said.
The ANC decided to approach the IEC following attacks on its members before and during a rally in Nongoma on Sunday. Member of the Zulu royal family and an ANC MP, Prince Zeblon Zulu and his daughter-in-law, Dorris Zulu were shot and wounded immediately after leaving the venue where the rally was held that same day.
Six party members were also severely assaulted when the buses they were travelling in were hit by stones.
On Saturday ANC chairperson of the Nongoma sub-region, Bongani Ngcobo, was shot, allegedly by an IFP councillor, in full view of his colleagues at the ANC office in that area. He was hit in both legs and was recovering in hospital. The councillor was still at large and the police arrested his wife for being in possession of an illegal firearm.
In the five-page complaint, the ANC listed a number of violent incidents since 1994. Bakkies used by its supporters were torched in Ulundi just before the 1994 elections. This happened after IFP supporters had gathered around the vehicles, the ANC claimed.
The ANC's campaigns in Ulundi and Nongoma were also disrupted during the 1999, 2000 and 2004 general elections.
Said Mkhize: "The ANC would like the IEC to examine the eligibility of Ulundi and Nongoma areas for purposes of forthcoming elections, on the grounds that free campaigning is deliberately opened to one party, the IFP…This they do on strength and reliance on capacity for physical attacks on the ANC."
Speaking after receiving the complaint, Mosery said the electoral commission was aggrieved by the contents of the complaint. "We will deal with the complaint immediately, because we believe that free campaigning is one of the pillars of democracy," he said. He also said they would involve the department of justice and the police.
South africa
Read latest news and features from South africa : business, politics, culture, life & style, entertainment and sports