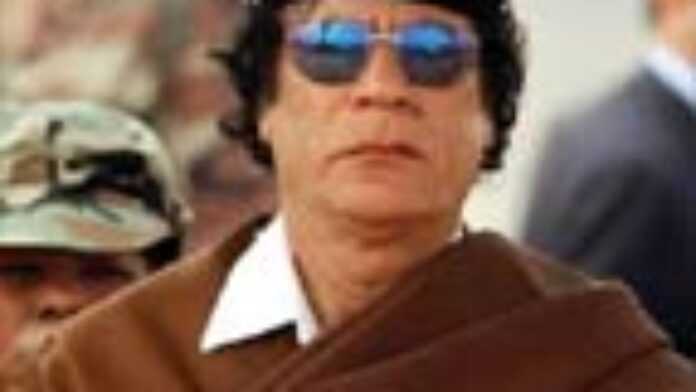 Libyan Leader Muammar Kadhafi, who holds the rotational chairmanship of the African Union (AU), has launched efforts to settle the border dispute between Eritrea and Ethiopia.
Kadhafi told reporters on Sunday in Massawa (about 100 km east of Asmara) that he took up the issue with Ethiopian Prime Minister Meles Zenawi in Addis Ababa and with Eritrean President Assias Afewerki during his visit to Eritrea.
He said that role of the AU was to find peaceful solutions to the various conflicts in the continent, "whether in Darfur (western Sudan) or in Somalia".
Recalling the strong ties between Libya and Eritrea, the Libyan leader also stressed the need for joint investment projects between the two for the benefit of their peoples.
Meanwhile, Kadhafi arrived in Tripoli on Sunday afternoon from Eritrea, where he had gone after attending the 12th summit of the African Union in Addis Ababa, Ethiopia.
The newly elected chairman of the African Union has made no secret about his intention to unify Africa and create a United States of Africa. He assured fellow African leaders, at the recently ended African Union summit, that his project of unifying Africa would be approved at the next meeting in July unless there was a majority against it.
The Libyan leader who will be celebrating 40 years of uninterrupted power after his successful coup d'etat on September 1, 1969, was elected by the heads of state of the 53-member union behind closed doors at a summit in Ethiopia.
Panafrica
Read latest news and features for Panafrica